The impact of product refunds and exchanges on eCommerce businesses is monumental. On one hand, it serves as one of the biggest reasons for driving online sales, and on the other, it asks too much of your profit share.
Maintaining the perfect balance between offering free returns and reverse logistics costs is the talk of the town.
Did you know that the costs of return deliveries worldwide stand at $642 billion and increasing?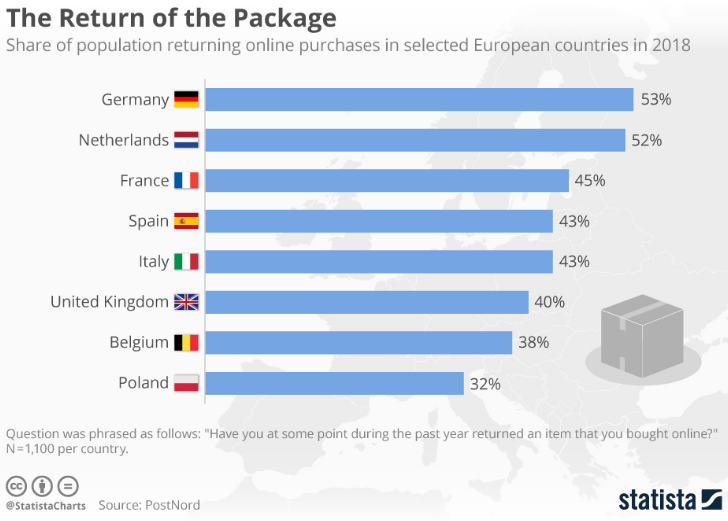 That's a lot of money, to be honest, and we as online store owners need to manage refunds and exchanges carefully.
What is reverse logistics?
Reverse Logistics is the collective term of all those tasks which are done to reuse products and items when they are returned from their expected destination. Of all its components, product returns from end customers back to the manufacturer have the biggest impact on businesses.
Understanding the importance of refunds and exchanges for an online store is critical.
Why?
Because it is a double-edged sword.
If you are to incorporate it into your store, you must be wary of the costs linked to it. If you don't include it, you will miss out on quite a large proportion of customers and sales.
By the end of this article, we will go through the potential benefits of offering eCommerce returns and how you can choose the best returns solution for your online business.
Why are eCommerce returns critical?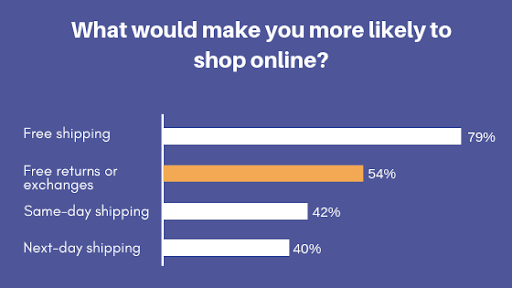 Ask any of your friends or family, in fact, ask yourselves.
Would you prefer an online store with free product returns or a store with no returns?
Yes, the majority of us would choose the former for obvious reasons.
For similar reasons, free returns or exchanges is one of the main reasons why people shop online.
Some more statistics to keep in mind:
42% of US online shoppers have returned an item they bought online in the last six months.
63% of US online shoppers said that they would not make a purchase if they couldn't find the return policy.
41% of US online shoppers said that they "bracket" at least some online purchases ("bracketing" refers to purchasing multiple sizes/versions of the same product, then keeping the best fit and returning those that didn't work).
Source: (Narvar)
The above stats lay enough emphasis on the importance of product returns for an online business. We will risk a substantial amount of money and customers if we are not to include refunds and exchanges in our stores.
What is RMA?
RMA stands for Return Merchandise Authorization (also known as Return Goods Authorization). It is the process where the customer returns some product to receive a refund, exchange, or replacement during the warranty period.
The main goal of RMA is to keep both the merchant and customer on the same page while a product is being returned or refunded.
The process involves:
The seller issuing a unique RMA number and return label to their customer
The customer packing the product with the RMA number and return label
The customer shipping the product back to the seller
During the whole procedure, RMA helps in better communication between the seller and the customer and keeps them updated about the return progress.
Tips to Tighten Your Returns Process
As it is not advisable to ignore product returns for an online store, we must make sure that customers have a pleasant experience while returning products.
It is this experience which people remember for a long time and which brings them back to our stores to shop again.
Here are some tips to make your return process better and easy for your customers:
A Clear-Cut Refund and Exchange Policy
I cannot stress more on the need for a separate web page dedicated to refund and exchange policies on your website. Customers must feel that you value product returns just as they do.
The majority of the websites that we come across today list their policies as a mundane chunk of content with very low readability. The use of bullet points and visual content is highly recommended which makes it more readable and interesting.
On top of this, all listed policies should be easy to understand for the average customer. There is no use of including jargon which makes it hard for people to grasp anything.
One good example of a return policy is Flipkart's. They have categorized all their products and used a simple table to clearly mention the possible actions.
Minimize Returns
This may sound improbable but the number of product returns can be cut down. We all know that eCommerce returns are inevitable and we got to live with them but at the same time, we surely can put in efforts to lower down such requests.
This can be achieved through:
Offering great customer service so that the majority of your customer's concerns are solved at the root level
Providing detailed product descriptions with updated information so that customers have a clear idea of what to expect
Use product reviews and videos to good effect and maintain full transparency in order to avoid misunderstandings and confusion.
Maintain a record of all product returns till date and reasons for the same. Analyzing this report will help avoid future refunds and understanding customer needs better.
Understand Return Costs Better
The better you understand your business costs, the greater the chances of you succeeding and growing. When it comes to return costs, we need to be sure of the calculations.
Let's say some customers bought a new mobile cover from your online store. But due to some confusion, he received the cover for some other mobile model which was certainly not his. When the customer contacts you for an exchange, you reassure the customer that he will receive the correct one in a day and he can keep this one as well.
On the whole, what a great exchange experience for the customer. You expect this satisfied customer to spread the good word of mouth about your brand.
Now, this could only be possible if you have an in-depth understanding of your product return costs. You already knew that the return cost of the mobile cover was almost equal to the cost of the new cover.
So, you saved yourselves and the customer from unnecessary hassle and earned some good points.
Re-Evaluate Your Packaging Design
Packaging designs always play a vital role in reverse logistics.If your packaging design is reusable, your customers will find it easy to ship the products back to you in case of returns, refunds, or exchanges.
Good packaging also cuts down your work to make the returned products ready for sale again.
Your package can also include user guides, discount vouchers, thank-you notes, and mementos. This will make your customer feel valued and most importantly, they will have the experience to remember. This can also make up to a customer who thinks the product is below expectations.
Use Returns Automation to Good Effect
Though this applies to large eCommerce stores with high return rates, the ideology is one for the future. Scannable return labels are the talk of the town and are known to relieve customers from their return woes.
Allowing customers to keep track of their return packages to and fro can really be helpful. This can be achieved via real-time tracking. Large corporations need all their departments to work in synchronization. This increases the efficiency of work, reduces the risk of errors, and saves time.
Choosing the Best Refund and Exchange Solution for your Online Store
Refunds and exchanges are of paramount importance to an online store. With such a high demand for eCommerce returns amongst shoppers, online store owners are often unsure of selecting the right solution.
This is very critical.
A sound refund and exchange solution for your online store will reduce your workload and stress. Therefore, it's imperative to choose an efficient one that is easy to use.
Here are some tips to help you choose the perfect refund and exchange solution for your online store:
A Dedicated Mailing System
Email deliverability is one of the biggest prerequisites for any return solution to be implemented in an eCommerce store. The solution must have the functionality to send emails to the customer and the seller at different stages of the return journey.
This allows both parties to be on the same page and avoids any type of confusion developing in the mix of things.
Display Refund Guidelines
Another important thing to make your customers aware of is your refund guidelines. Not to be confused with the refund policy (displayed on a separate webpage), refund guidelines are shown on the refund request form.
When any customer requests a refund, they are shown these guidelines/rules which lets them understand what to expect.
Some example refund guidelines are:
Products will be cross-checked by the store owner.
Refund item within 15 days of purchase.
Product should not be damaged.
Shipping cost will be non-refundable.
Customer Wallet
This one can work as a sales booster for online stores. Let's say some customers asked you for a product refund. After approving the refund, you decide to simply add the refund amount in the customer's wallet(after their consent) instead of the normal returns procedure.
This makes things way easier than before. Apart from reducing all the hassles, the wallet feature compels the customer to shop again from your store. This can increase your profitability and reduce your return costs.
Turn Refunds into Exchanges
Imagine we could easily convert refund requests into exchanges by offering good replacement products that suit the customer's needs.
Yes, that's a very nice idea.
The seller can offer different products to the customer if they wish to cancel the refund and exchange it in the first place. Now, if the new product costs more than the original product, customers can pay the excess amount separately. If the cost is less than the original product, we can refund the extra amount in the customer's wallet.
It's a win-win situation and quite an effective way to mould possible returns into product exchanges.
Guest User Features
If the returns solution allows guest users on our stores to easily refund, exchange, and cancel orders, it will be a complete package and a one-stop solution to handle our refunds woes.
Adding this functionality will raise the bar as far as user experience is concerned. Moreover, it will enhance positive word-of-mouth and recommendations for your store.
How to Implement Refunds and Exchanges in Your Store
Once you have decided and chosen the right refunds and exchange solution for your store, you just need to install it and you are good to go.
After analyzing a number of plugins and modules, I have prepared this list of the best returns solutions for every platform:
The above plugins are best-suited for the respective platforms and include the maximum number of useful features.
After selecting your preferred solution, you just need to set up refund and exchange on your online store by installing it and managing all your requests.
Checking all plugin settings and defining the limits for important return tasks is the best practice here.
If your organization have a Magento developer then this task is more easy for you
Conclusion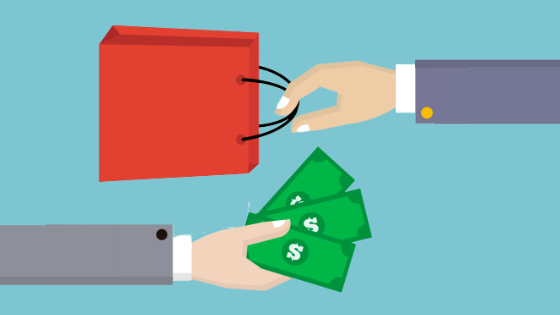 Refunds and exchanges form an integral part of any eCommerce store's workflow. We cannot overlook the potential of returns and exchanges as a profit driver.
Along with profits, customer experience has to be given equal emphasis. A great customer experience pushes repeat purchases and compels people to visit your store again.
Keeping the rising costs and importance of free refunds in mind, online store owners should deal with refunds and exchanges neatly. Ecommerce returns must be seen as a profit driver and steps must be taken to simplify them more for customers. Better communication with customers and improved customer experience is the need of the hour.
Refunds are an opportunity to form a bond with customers and serve them better. Coupled with a sound refund and exchange solution, your returns strategy can drive in more leads and make customers more loyal towards you.