My website has solid traffic but, no one is buying my products? Are you wondering why your eCommerce website is not producing sales as expected? These kinds of questions naturally trigger when your website doesn't produce the anticipated results. In this case, you need to analyze your store's behavior and user experience. Once you have identified your mistakes you can decide on how to make your website easier and appealing to your customers.
The article guides you in analyzing and sorting out the mistakes that are to be corrected or improved for the betterment of your eCommerce business.
Common reasons why customer's don't buy from your website
There could be various reasons customers don't buy from you but, here we have studied and analyzed some of the common reasons for the dropping of your sales funnel. Read through the article to study your website and learn how to boost your eCommerce sales effectively or use the woocommerce sales funnel plugins to make your sales effortless..
Below is the list of common reasons why customers don't buy from your website,
1. Do you sell what your customers want?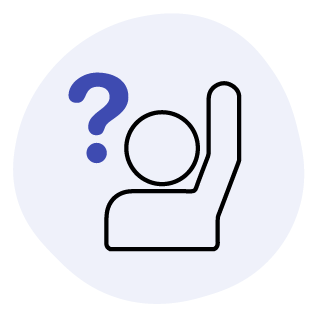 Have you analyzed whether your website meets your customer's expectations?
Understanding your customers helps you to sell more. The more you understand your customers and their needs you can find opportunities to sell new products and target them with suitable offers and discounts. Make sure that the details collected from the existing and potential customers are secured with data protection regulations.
Keeping a record of these details will help in improving your efficiency You can use this information to offer any personalized deals or discounts which improve your business brand reach. Understanding your customer's needs helps you in planning efficiently for the growth of the business.
Learn, analyze, and understand your customer's requirements to run a successful online store. When your website sells what actually your customer's want, it would bring in great results for both the store and the customer.
2. Is your site trustworthy?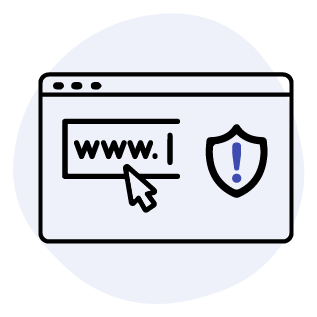 Trust is essential and crucial for maintaining a good customer relationship. It also plays a major role when customers have to provide their bank or credit card details to the store at the time of purchase. If the customers don't feel secure at this stage then it would end in missing out sale.
Customers will not be willing to enter their credit card details to your website if the URL doesn't begin with HTTPS. If your website is not secured with HTTPS, a security error message "not recommended" will be prompted to a new visitor which would affect your reputation. Many users may stop at this point, even if they continue they probably may not purchase from you.
You can create your website with a clean design, optimized images, speed, and user-friendly environment to improve your website's credibility. Make sure that your store's SSL Certificate is valid up to date and is active in all your pages. It is also essential that the eCommerce store must be built with proper encryption which would make your customers feel secured about your website.
You can keep the personal details of your customer in a more protective way with the help of trust badges like Norton Safe, TrustLock, and more. Customer reviews also have a crucial part in building trust on your website. The customer reviews and testimonials will very much be considered by first-time buyers or new visitors which may lead to conversions.
3. Does your website has hassle-free purchasing process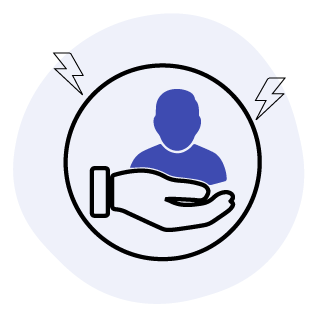 Building a website with a hassle-free order processing is very important as it determines whether the customers proceed with the purchase or not. You must always remember that the order processing commences the moment your customers browse through the products at the store. Showcase your products with essential details in a more optimized way so as to make it easily accessible to the customers.
Make it simple. Ensure that the purchasing process is simple and smooth to its best. Establish a concrete purchasing process in order to avoid abandoned shopping carts. Similarly, make sure that the checkout process is equally concentrated with smooth functioning. If your checkout process is complex it may go down the sales funnel resulting in cart abandonment. Make sure to build your website with one-page checkout instead of a progress page checkout for better results.
Organize the ordering process in the right way which would result in great customer satisfaction and long-term business success. Customers usually expect hassle-free purchase process and effortless transactions so, fewer the clicks, the better.
4. Are you having proper product navigation?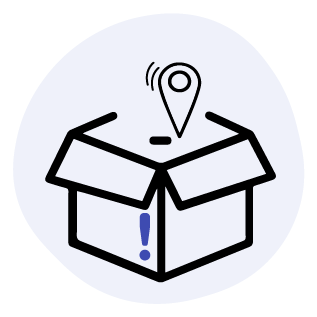 It is very important to have clear and proper navigation at your eCommerce website which would help your customers reach their requirements quickly. Product navigation must be simple and easily understandable by the customers. All the products at your store should be organized and categorized into their respective product type for the convenient shopping experience.
The product categories should be showcased in the main navigation menu so that they are front and clear. Getting lost in which product to buy may lead to missing out on the sale.
Website navigation is an important parameter that decides on the conversions that could happen at your store. Make sure that your navigations are simple and do not include acronyms that are difficult to understand or locate.
5. Forceful Account creation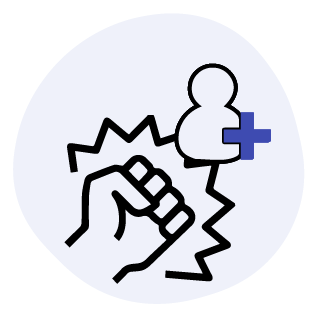 If you are forcing a customer for the account creation at your website then, this could be one of the reasons for an incomplete transaction. The insistence on signing up Infrequent or one-time customers could be a deterrent. Inculcating guest checkout facilities would be a better option.
When a forceful account creation comes into the picture, some customers might be concerned about providing personal information and bank details and for some, it might be about your newsletters once signed up as they don't want to clutter their inbox.
When you ask for account creation to your customers make sure to mention its benefits like tracking the order, signup discounts, coupons, and more. Also, make sure to build your website with one-page checkout instead of a progress page checkout for better results.
6. Bad User experience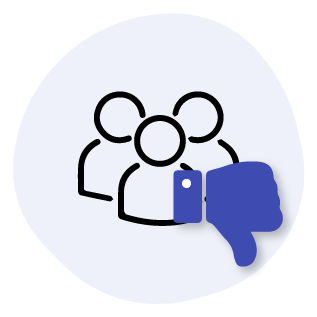 Once done with establishing your website you are expecting a good number of conversions and sales.
Is it not working as expected?
Making a website with attractive themes and designs will not help you to run a smooth business. Just concentrating on the design perspective and ignoring the usability of the website will result in poor user experience for your customers.
Some of the common issues that would discourage continued patronage,
If your product pages do not have a clearly visible checkout button
If the variable products are showcased with its respective and available attributes
If the quantity field is missing in the product page
If there are difficulties in finding out the required products
Not having images for tangible products.
Website configured with poor navigations
Complex order processing and checkout process
Non-availability of clear shipment transparency and tracking facility
Concentrate on the functionality and utility of the eCommerce website equalling the efforts that are put on your designs and themes, offering a better experience to your users.
7. Lack of customer reviews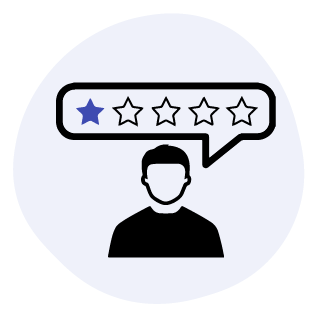 One of the most valuable assets that an online store can offer is the eCommerce product reviews. Most of the stores do not offer a platform for the customers to post their reviews as they fail to see the value in them. User reviews are proven sales-driven technique which majority of the customers wanted to see before making a purchase. These reviews help in conversions and also helps in clarifying the doubts for customers about the product.
"Customer reviews" is a trusted form of advertising, which customers use as a tool for assessing the products. typically love hearing the opinions of others. All reviews are valuable, and a mix of positive and negative reviews helps in improving customer confidence. A proper assessment of the reviews will help improve the quality and customer base of the store.
8. Found better price elsewhere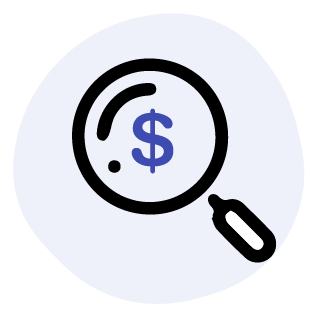 It is very common if your customer did not purchase from you as he/she found better pricing elsewhere. If you are newly launched or if you are not a that big retailer then dropping your product prices and discounting will the most difficult task for you. Though it is not an easy task you must be smart enough to implement an eCommerce sales strategy to achieve your space in the market.
Competitive pricing is very essential to determine whether the user will purchase from you or not. The wide sea of internet guides your customers to compare prices and get distracted choosing an alternative store to purchase the same product.
It is important to study your competitors to determine the demand for the product and offer an affordable and attractive discount to your customers. Implement different marketing strategies at your eCommerce website and make it beneficial to both the customers and the store.
9. Lack of payment transparency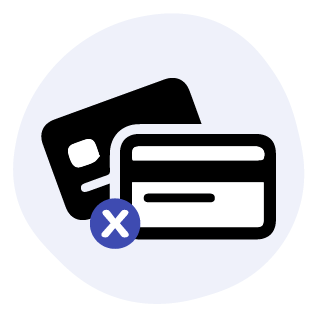 Lack of transparency at the payment process will create a negative impression on your store with cart abandonment. It is an important factor to be transparent at your business which would help in building a genuine customer relationship. The hidden charges like delivery charges, shipping cost, product VAT, and more will make your customers bounce out from the checkout process.
A study says that most of the potential customers abandon their carts as these hidden charges are displayed at the end. Make sure to be clear and transparent about the products and its description right from the beginning. If a product has been charged with the shipping cost, it must be highlighted on the product page so as to give a better view to your customers. This will help to retain and develop the trust and relationship with your customers.
10. Not socialized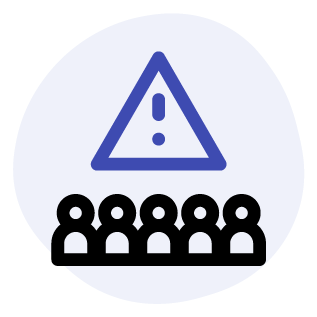 Social media is one of the factors that help you to reach your target audiences. Having a social media account will help you to enhance the functionality and visibility of your eCommerce website. You can get started with social media by creating profiles, pages, updates, and more to reach globally. The eCommerce website will be able to get its potential customers as most of them refer to at least any one social media platform for recommendations before purchasing.
Therefore make it an essential factor to create a space for your website in any of the social media platforms which would help in the development of your business.
11. Unnecessary Pop-ups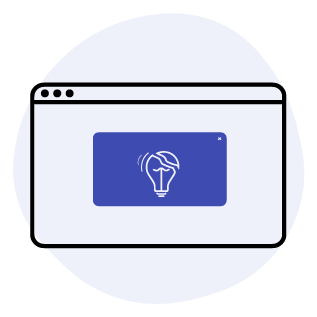 Pop-Ups are a great way to advertise and promote your business, share new products, and newsletter subscriptions in front of the audience. Though it is a marketing technique, some customers find it to be annoying which may even create a bad user experience.
If you wish to have responsive pop-ups at your website make sure that there is a way to close it without filling the forms – if the customers can't figure out to close it, they may leave your website. Configuring responsive pop-ups can help you in generating leads, redirect traffic on-site, and also a tool to gain subscriptions.
Set up minimum numbers of simple pop-ups for different purposes without annoying your customers. Ensure that you don't overwhelm your customers with too many pop-ups which may end-up in an uncomfortable user experience.
12. Are you not visible in search engines?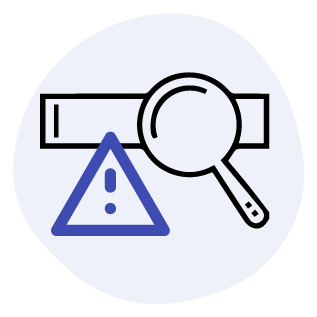 Is your online store visible in Google Search? If the answer is NO, then this could be one of the reasons why customers don't buy from you. If you have worked towards better rankings through search engine optimization then you can be easily found when Googled. When you optimize your website/store for search engines make sure to find the main keywords that are relevant to your products and content.
Insufficient product details and poor site content will lead to less discoverability of your eCommerce site over the search engines results page. If you fail to appear in the search engines then, some basic SEO optimization is necessary along with optimized content and pages with relevant keywords.
In addition to this, sign up for a Google Search Console, submit your sitemap, and use Webmaster tools to understand what happens and to make the necessary improvements to your website. It is very much essential to be visible to reach your potential customers and conversions.
13. Are shipping rates too high?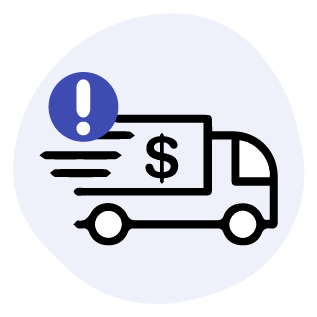 A potential customer might have an intention to buy from you but would have left the cart abandoned due to high shipping rates. Similarly, if your shipping time is too long you may lose your customers. Keeping high shipping rates could be another reason for dropping down your sales funnel.
eCommerce sites providing discounts and offers with transparent pricing earn a positive and favorable impression from the customers.
You can implement an eCommerce sales strategy like promotional discounts with free shipping for win-win benefits. Also, monitor your competitors for price variations and shipping value for the products.
14. Not unique among your competitors?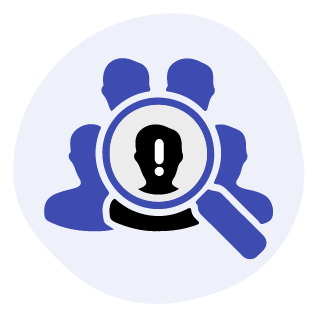 Build a brand value to stand unique among your competitors. It is not enough if you simply repeat what others do. If you feel that you are not unique among your competitors then it is essential to take some crucial steps to achieve it. Implement innovative ideas, promotions, discounts, and more to your website for conversions and sales.
Customers may not buy even if the product description and details are not clear. Establish your eCommerce website with visibility and utility for your potential customers. Word Of Mouth is the basic and effective eCommerce sales strategy for the development of a business.
If you are unique with your functionalities then you can reach globally in no time through this strategy. Use your brand in such a way that you are always remembered by your customers.
Ensure that your eCommerce website is trustworthy, transparent, and reliable for any type of customer. Make sure to provide reasonable discounts and promotions for more sales. Create a friendly user-experience which is the main key factor to obtain customer satisfaction.
15. Lack of customer engagement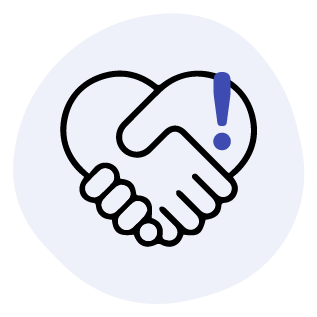 If your website has less engagement with its customers, there are chances where these customers start losing interest in your website.
As the market grows the competition among the eCommerce websites also grows. The best and effective way to stand unique is through customer engagement. Engaging your customers is the best way to market your online store and to get more conversions and sales.
Allowing customers to submit their feedback, rewarding them by counting on every action performed at the store, providing live support through chat are some of the marketing automation techniques to develop good customer engagement. The eCommerce market is dynamic, you can stay on top by constantly engaging with your customers.
The above are some of the common reasons customers don't buy from you. The best way to drive sales and keep your business growing is by offering a good user experience. Peruse your website, rectify your mistakes, and learn how to grow your eCommerce business.
It is very important to highlight the crucial areas which might cause friction with your customers.
Ensure to develop an eCommerce website with great functionality, visibility, and customer satisfaction for your users. The concept is "Make it Simple"- Analyze, Study, Rectify, and Learn how to boost your eCommerce sales.
Wishing you Good Luck.