Retaining customers is far more efficient than acquiring new ones. You've been asking us for a plugin that can reward customers for various actions and retain them.
We listened to you!
After months of hard work we've built a brand new plugin for Points, Rewards and Referral for WooCommerce.
Introducing WPLoyalty!
What is WPLoyalty?
WPLoyalty is a Points and Rewards for WooCommerce plugin with superior features than other Loyalty plugins in the market.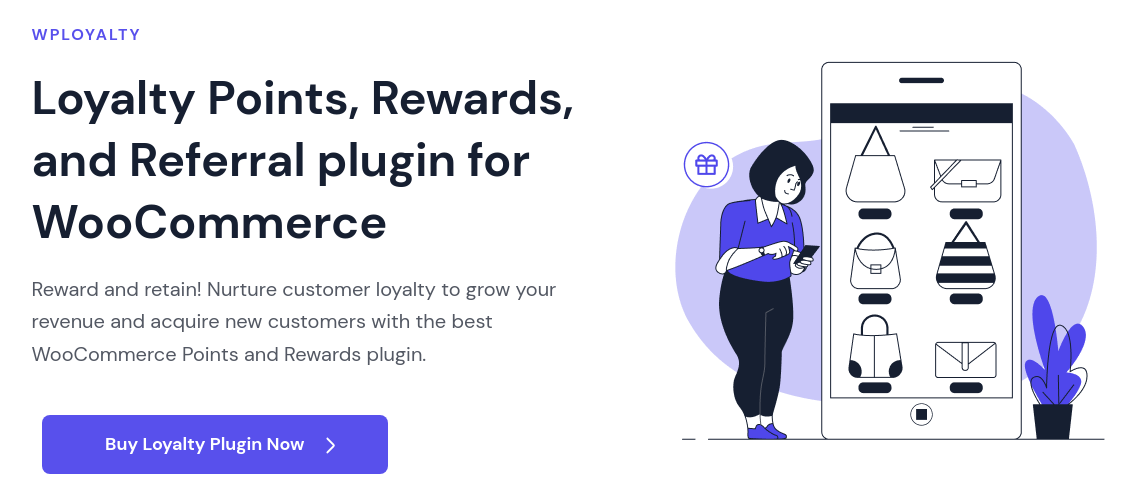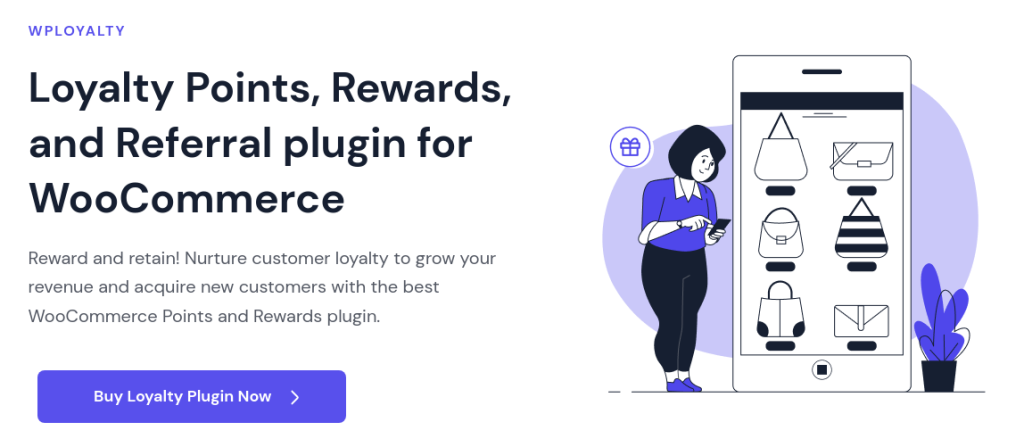 WPLoyalty lets you launch a Loyalty and Referral program in your store within minutes to increase customer loyalty and boost retention rate.
Reward customers for every action they perform in your store and drive repeated sales.
Examples
Customers can earn points for purchase. Ex – Earn 10 points for every $1 spent.
If customer's cart subtotal exceed X amount, reward 500 points
If customer completes X orders, Rewards 1000 points
Why we built WPLoyalty?
Nowadays, store owners are looking to retain their customers. So, the need for an all-around Loyalty plugin has become high.
But what we noticed is that the existing loyalty plugins in the market have many limitations. They don't meet the store owner's expectations.
That is why we built a Loyalty and Rewards plugin with features that store owners have been asking and looking for all these months.
Let us tell you how WPLoyalty differs from other plugins,
---
---
Advanced points and rewards. Multiple reward conditions
Basic Points Plugin – No flexible conditions
---
Limited Rewards – Only Points
---
Various goal based rewards
Lack of goal based rewards
---
Referral reward for both Advocate and Referral
Only the Advocate or the friend earns a Referral reward
---
Customizable reward pages for both New/Existing customers
Customizable reward pages for both New/Existing customers
We paid attention to what store owners were missing and what they needed to grow sales. We incorporated them into WPLoyalty to make it an accomplished Loyalty and Rewards plugin ever.
Reward for every action
You might wonder, what superior features were we talking about in the introduction?
Well. with WPLoyalty you can rewards customers for,
Purchasing a product
Signing up to your store
Writing a review
Referring a friend
Social sharing
Special occasions(Birthday)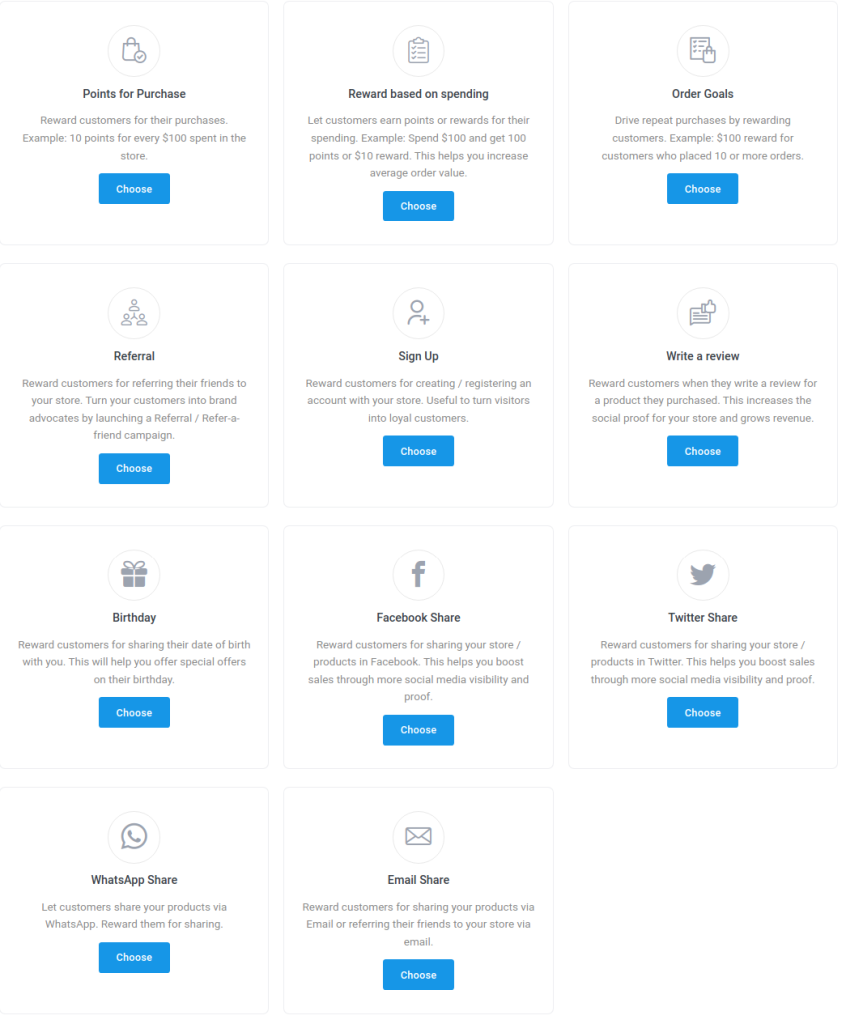 This is just the tip of the iceberg, you can launch Loyalty programs based on various conditions that covers almost every action that a customer can possibly make during checkout.
Types of Rewards
We were not joking when we said that you can offer different types of rewards.
The major limitation in most loyalty plugins were the rewards, so we included various rewards to help store owners retain customers.
With WPLoyalty, you can offer,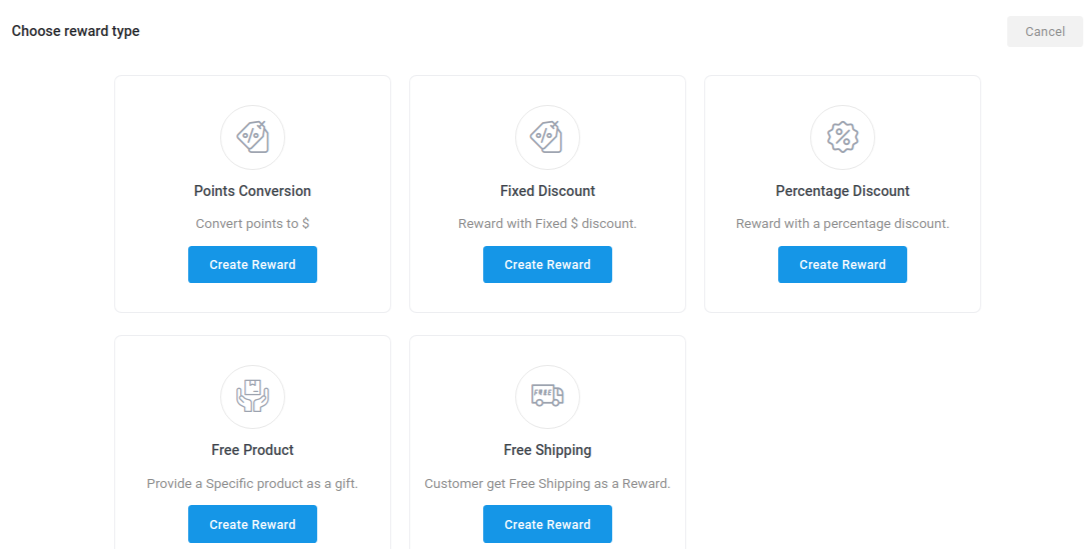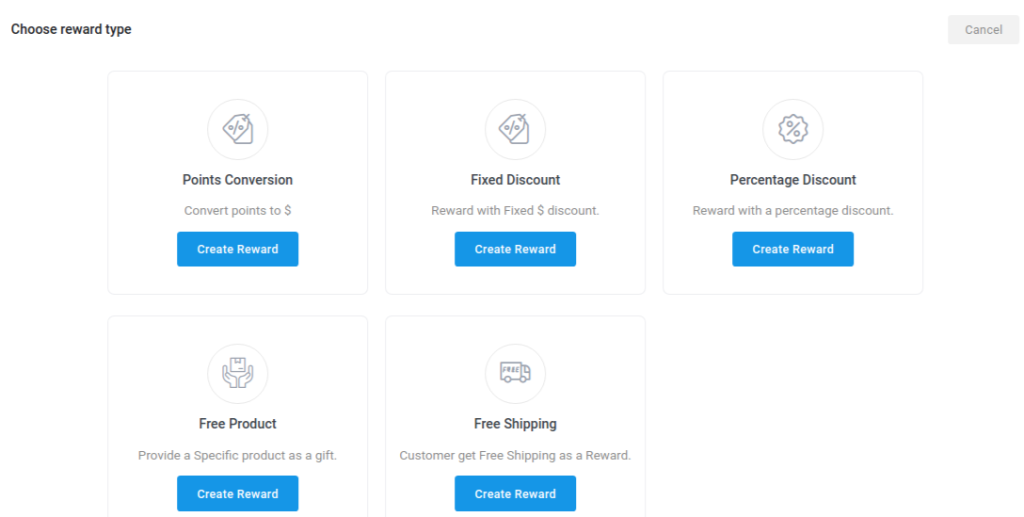 Loyalty Points
Reward Loyalty points to customers for every dollar they spend. Ex – Earn 50 Loyalty Points for every $1 you spend.
Percentage Discount
Reward customers with a percentage discount for any specified actions they make. Ex – Get 20% OFF on any purchase
Fixed Discount
Recognize customers for specific actions they perform and reward flat discount coupons. Ex – Get $10 off total purchase
Free Shipping
Customers can get their orders shipped for Free when they meet the right conditions.
Free Product
Offer a specific product for Free and motivate customers to drive repeated sales.
Customizable Conditions
We have included a variety of reward conditions in WPLoyalty.That is why we are calling WPLoyalty an accomplished Points and Rewards plugin.
1.Reward customers when they meet generic conditions like,
2.Offer Loyalty points/Coupon rewards when customers meet the right 'Cart' conditions,
Cart Subtotal
Line item count
Cart weight
3.Reward customers for meeting specific 'Product' conditions,
Products
Product attributes
Product category
Product SKU
On sale products
Tags
4.Recognize and reward customers when they meet the right 'Order' conditions,
Payment method
Order Status
Purchase history
Lifetime sale value
Branding
What we noticed in most existing Loyalty plugins in the market is the lack of a dedicated Rewards page for customers.
Customers earn Points and Rewards by purchasing, we must make it easier for them to find the rewards they earned.
A dedicated Rewards page will help them easily discover Loyalty and Rewards program.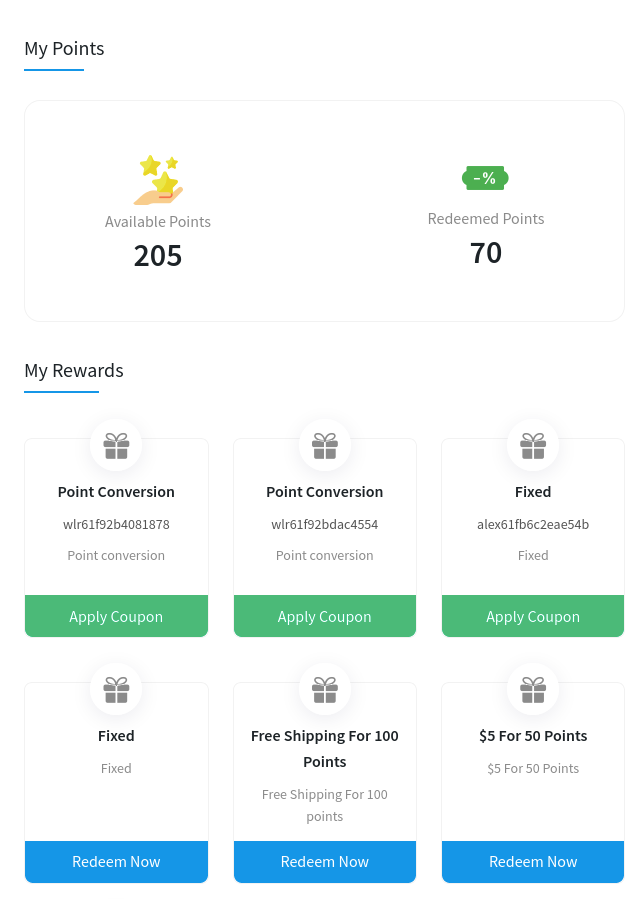 Reward page can be customized to suit your brand style. You can edit the Text, Font, Colors and more using the default Gutenberg editor.
You can also display Referral link in the My Rewards page for customers to easily discover it.
Include Social sharing buttons so customers can share Referral links right away and earn rewards.
Real-time Analytics
Check and manage the total Points, Transaction, Rewards details in a clean dashboard.
Track the Total no of orders and their respective values
Check Total points awarded, Total rewards & Total value redeemed
You can view data based on Timeline & Currency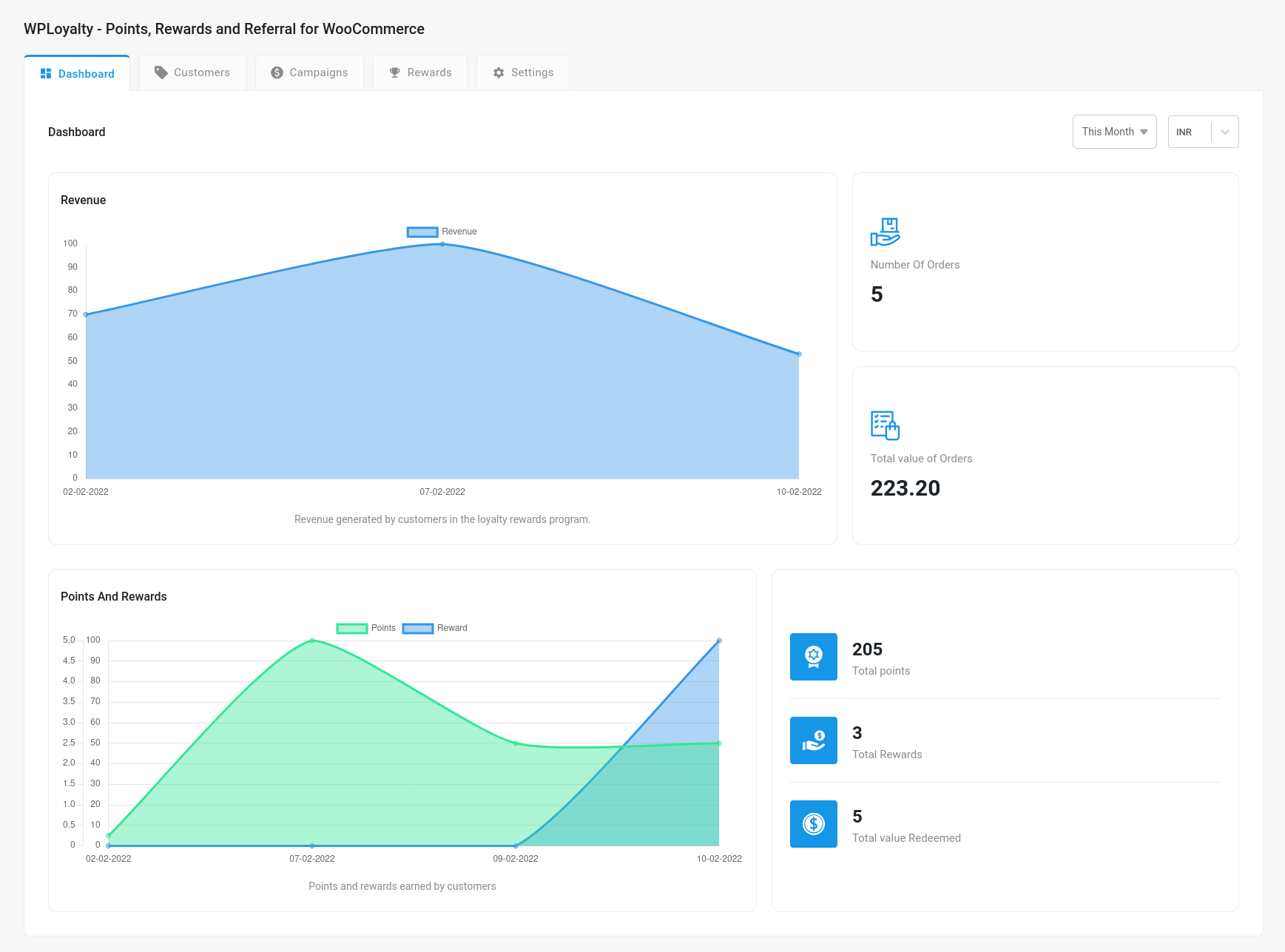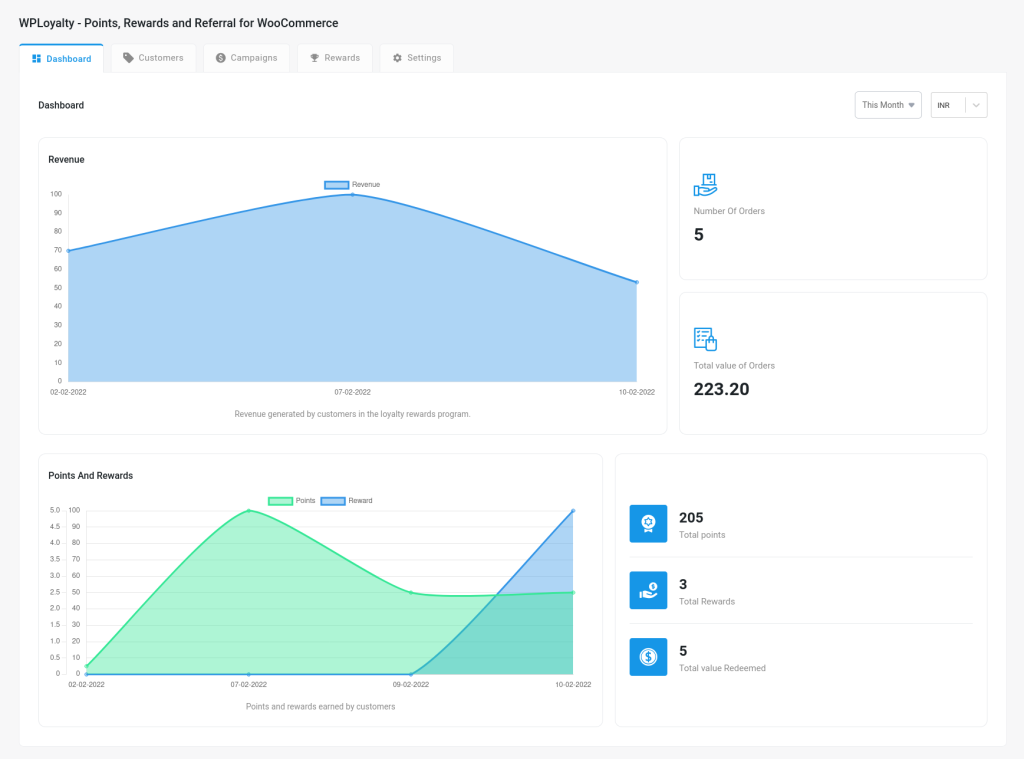 Not just the overall details, you can also dig deep into each customer's points and rewards data.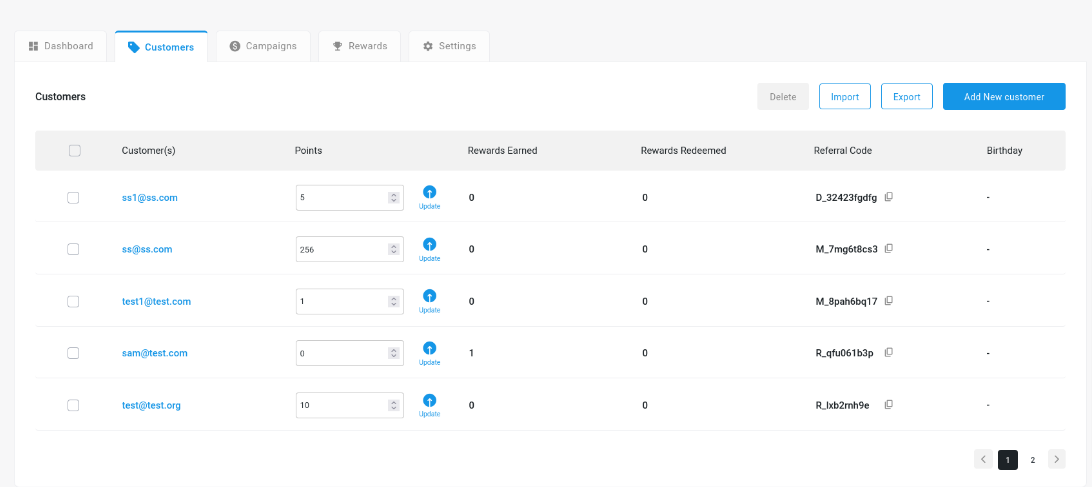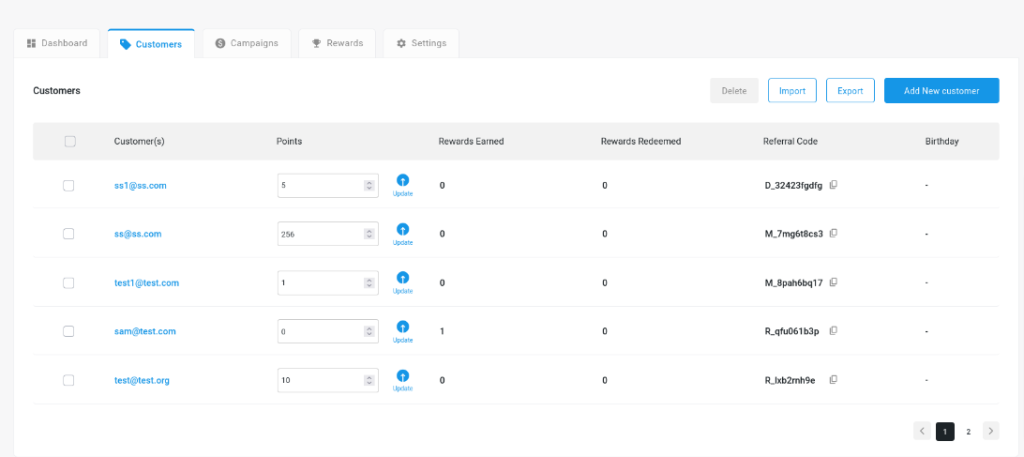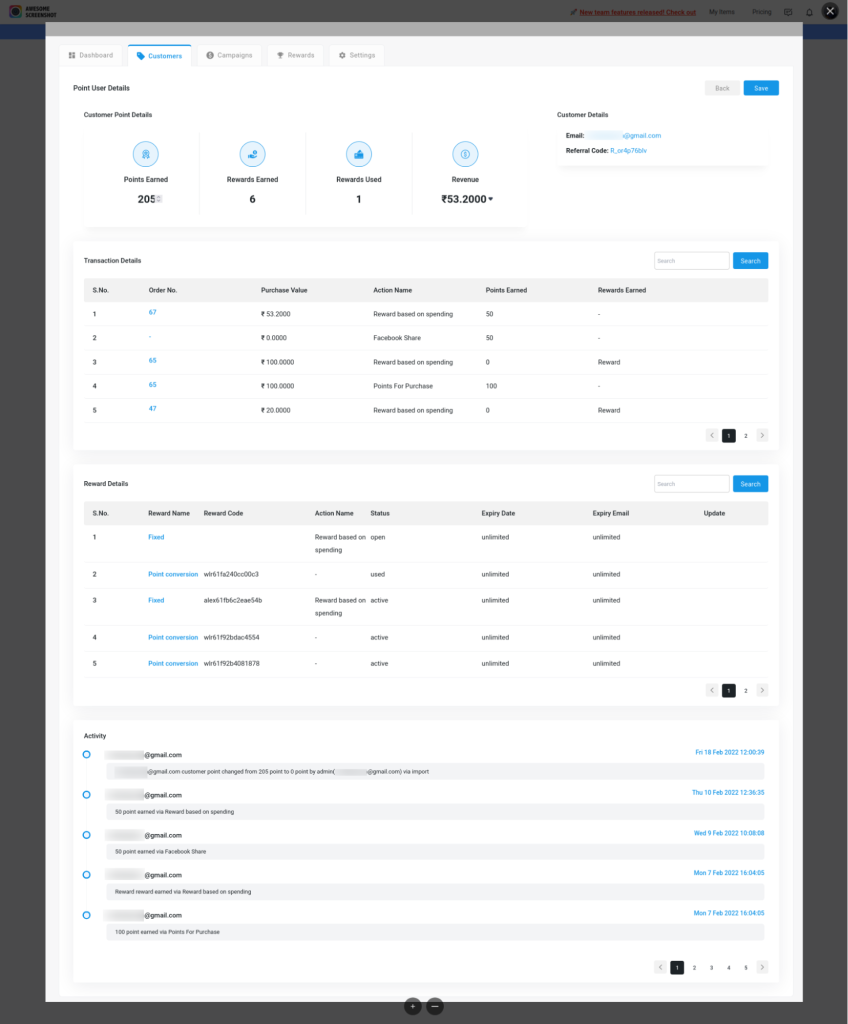 Do you want to install WPLoyalty in your store?
Points and Rewards program for WooCommerce is the best way to increase customer loyalty and retain customers.
Create a Loyalty program within minutes and run it effortlessly using WPLoyalty. We listened to your suggestions and built the most accomplished Points and Rewards plugin for WooCommerce.
Get WPloyalty Now, Reward, Retain & Grow Sales!