Payment Gateways are always important for a WooCommerce store. But, why?
Payment Gateways play a crucial role in reducing cart abandonment for your store. Nowadays, people i.e. the shoppers love to use different payment gateways like PayPal or plain credit cards, or even cryptocurrencies. But, when your store insists on use other than the popular payment methods, there are high chances of cart abandonment here.
But, what if there is more than one WooCommerce Payment Gateway available in your WooCommerce store?
Yes, you will get increased possibilities to increase your store's sales.
How?
Since choosing one of the WooCommerce payment gateways plays a crucial role, let us discuss more payment gateway and how to choose the best third-party payment gateway for your WooCommerce store.
Let us begin.
Why is it necessary to use multiple payment gateways for your WooCommerce Shop?
Multiple payment gateways for your WooCommerce store helps you to collect money for the products easily thereby reducing the cart abandonment rate.
When it comes to the WooCommerce payment system, there are a lot of options available. You can apply for a credit card, use a debit card, or even set up an e-check payment system. Why is it necessary to choose multiple payment gateways for your WooCommerce store?
Here are the reasons which make you think that you are on the right track.
Customers can choose the options they prefer the most
Avoids cart abandonment when the users do not wish to use a specific (only) gateway available
Becomes a great backup for your WooCommerce store when a particular payment processor faces an issue
According to Baymard Institute, 6% of the shoppers abandon their carts because of not getting enough payment methods from WooCommerce stores. Here is good news for you!! WooCommerce supports all major options.
You can use both WooCommerce free payment gateways and integrate them with your store,
5 Best Payment Gateways for Your WooCommerce Shop
If you are wondering about what is the best payment gateway for the WooCommerce store, the enlisted payment portal from WordPress platforms will help you choose the right one for your store.
Stripe
PayPal Pro
Square
Authorize.Net
WooCommerce Payments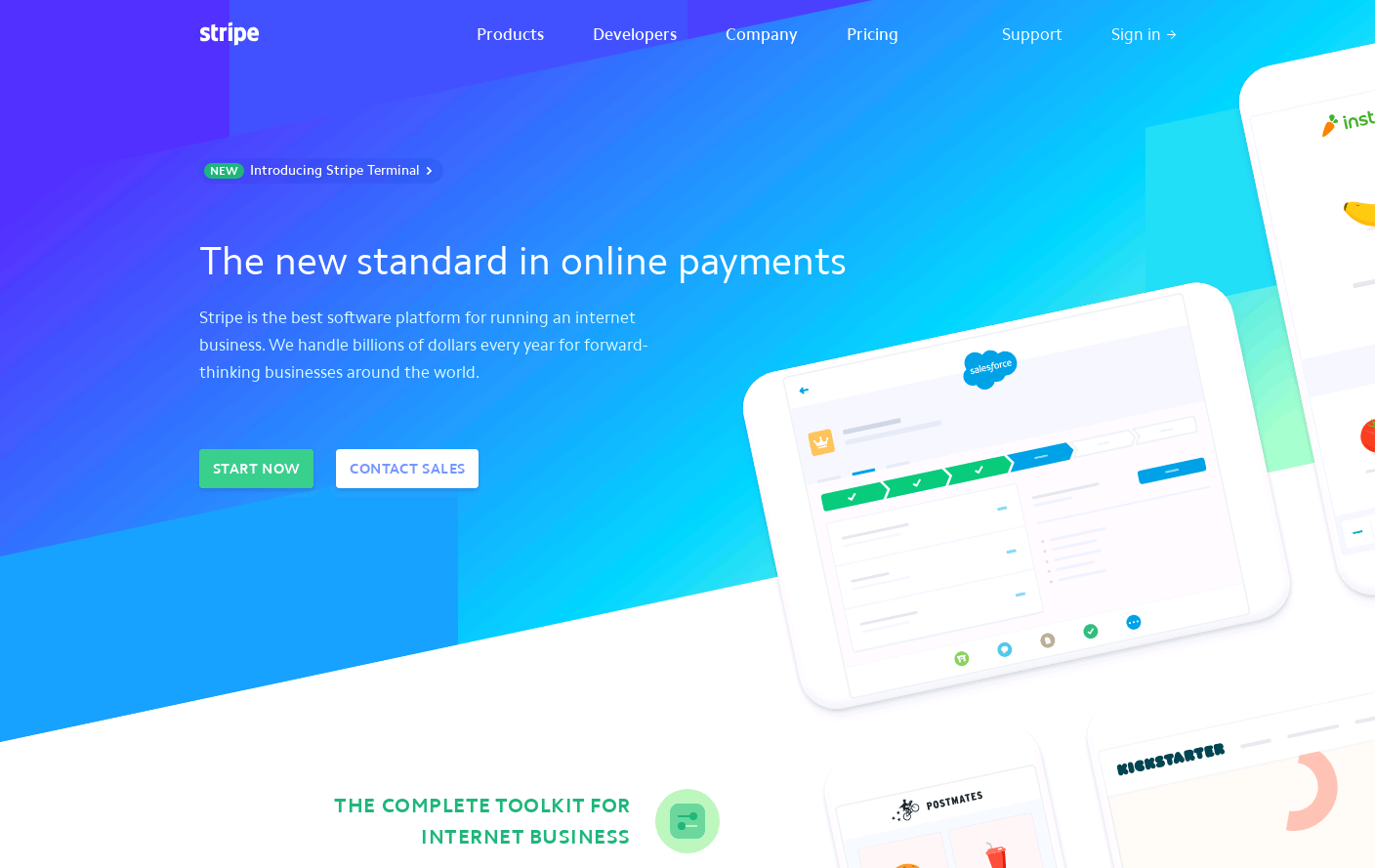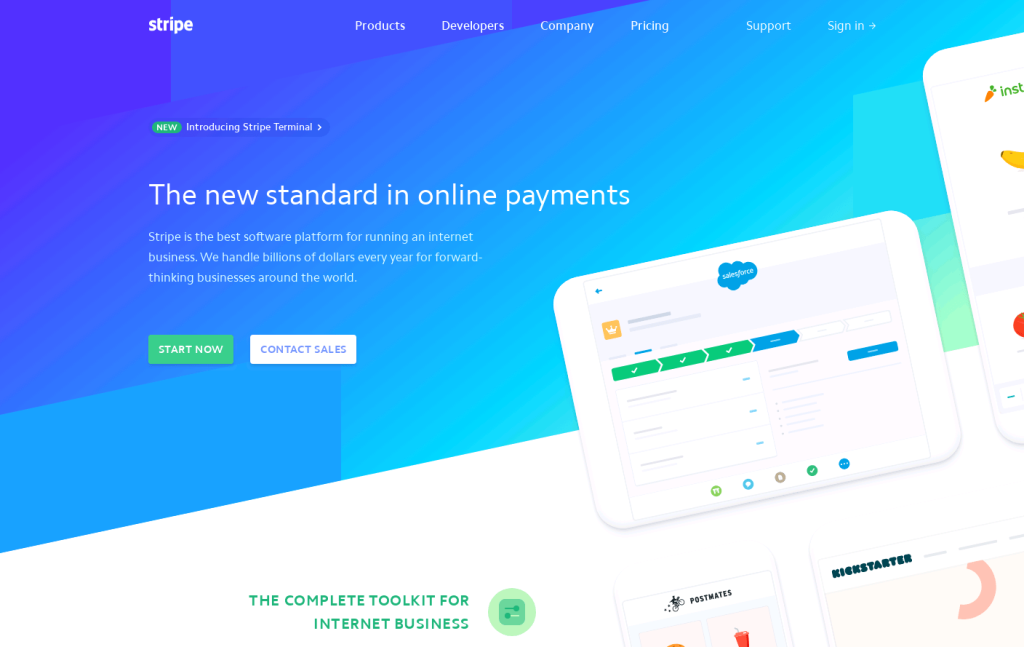 Stripe, the most popular WooCommerce third party payment gateway accepts credit card payments on your website. WooCommerce comes up with a built-in system that supports Stripe as your payment gateway.
It becomes a great answer for people who are thinking about how to integrate custom payment gateway in WooCommerce stores. It supports all top credit and debit cards. Your customers can also pay using Apple Pay, Google Pay, and Alipay. Stripe is available in 40+ countries and supports 135+ currencies. There are no setup or annual fees for Stripe. Stripe also supports recurring payments and can be used with any subscription or WordPress membership plugins.
If you are looking to create a simple payment form for online orders without any headache, you can refer to the WooCommerce Stripe payment gateway.


PayPal, one of the oldest payment platforms, has a simple bottom line. It is a one-stop online gateway for payments. Users will give access to their credit cards, bank accounts and addresses they want. In most cases, people choose between a credit card or a PayPal account. Just a single click helps to complete their payment in seconds.
PayPal offers complete protection for buyers and sellers which increases the trustability of your store. It allows you to go through the specific and well-defined dispute to the resolution process. PayPal becomes a default payment method for most of the WooCommerce stores. Almost 200 countries use PayPal Pro and accept 25 currencies. PayPal is one of the largest payment networks.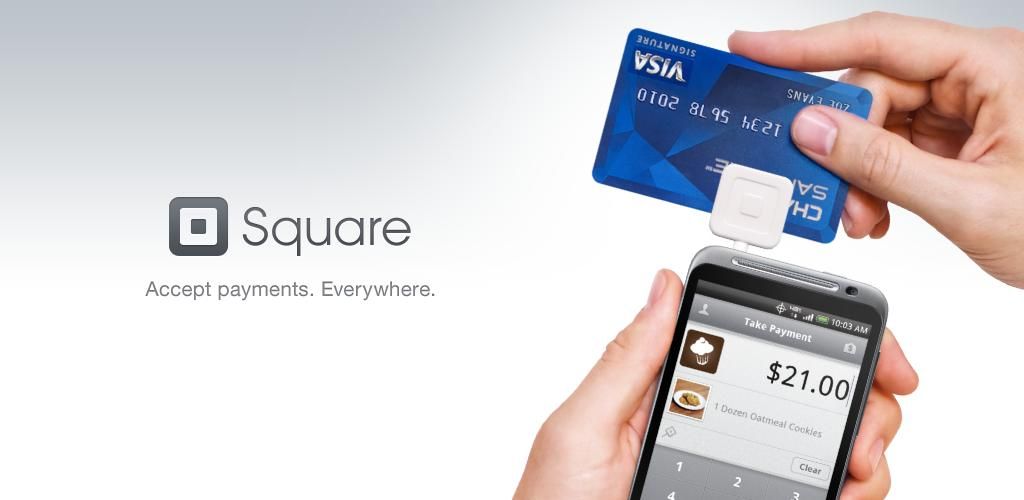 Square is the most known payment method for mobile hardware payment solutions. It offers an online payment gateway that enables you to make money through your website. With Square, you can accept credit cards, Apple Pay and Google Pay.
Just like PayPal, they have flexible transaction charges. The main upside of using Square is that it enables the visitors to use their favorite mobile payment solutions. Mobile payments are the best way to move ahead in the row. And, Square seems the best payment gateway for WooCommerce when it comes to mobile payments.
Square integrates with WooCommerce with its extension. Before that, do not forget to create a Square account to process your sales on the platform.


Authorize.Net, one of the best well-known WooCommerce third party payment gateway, becomes an enterprise-friendly option like PayPal and Square. You can also accept credit card payments using your website.
Authorize.Net, a popular WooCommerce extension, provides a seamless checkout option to your customers through credit cards. Customers do not leave your website when they are in the transaction phase. Hence, it ensures a secure transaction for your customers. The extension also supports recurring payments for WooCommerce subscriptions. It is a user-friendly platform that allows users to save their payment method and reuse it. You can integrate Authorize.Net with WooCommerce in a pretty simple way.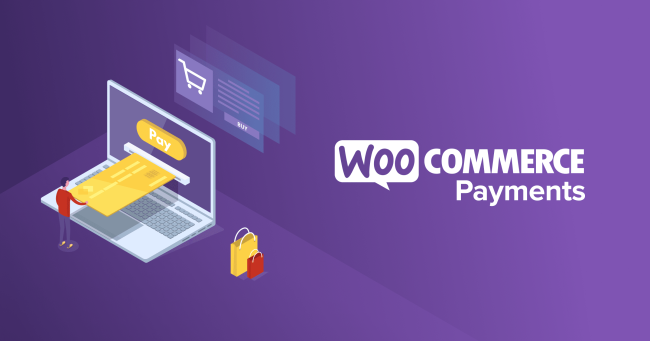 WooCommerce Payments, the best payment extension for WooCommerce stores, offers a better checkout experience. It deeply integrates with the payment gateway for your store. WooCommerce payments are available to US-based merchants selling products in US dollars.
WooCommerce Payments is one of the best WooCommerce free payment gateways, to download. But, it charges a pre-transactional fee of 2.9% + $0.3 making it one of the expensive options out there. The plugin processes US dollars in different payment methods. It is also a secure platform that the customers love to complete the transaction without bouncing back.
How to choose the best payment gateway for your WooCommerce Shop?
Not all the WooCommerce payment gateways have the same policies, WooCommerce payment processing rates and feature Choosing an unsuitable payment gateway always makes your store a mess. And, it hurts your business too.
So, how to choose the right WooCommerce invoice payment gateway for your store?
If you also come up with the same question, the upcoming piece of content will help you select the best payment gateway from the pool of WooCommerce third party payment gateway.
Let us dive into the important aspects to note down before choosing one of the best WooCommerce payment gateways.
Transaction Fee
Recurring Payment
Availability in your Target Region
Other Charges
Transaction Fee
Many WooCommerce payment gateways charge for every transaction on your store. It can be based on the business location, customers' card type, the payment gateway you choose, etc. You can pass it to customers by providing WooCommerce multiple payment gateways. You can probably make your transaction fee lower than your competitors to attract more customers.
Recurring Payments
Many businesses wish to sell subscription-based products which require a recurring payment feature. Some payment gateways require customers to manually complete the transaction and do not support recurring payments. It may become a loop for the customers to bounce back from your website. Make sure you are checking this option if your store needs auto-renewal options before choosing the right WooCommerce payment gateways.
Availability in Your Target Region
The next thing to consider while choosing the right payment gateway is to cross check the availability of payment services in your country and in your customers' country. You can get this information from the plugin source or on the payment provider site.
Other Charges
Coming to the other charges category, check out whether the WooCommerce third party payment gateway is apt and charge any additional fees. The additional fees may include account maintenance fees or charges for bank withdrawals.
And, all the aspects have been said, now it is time to look at the best WooCommerce payment gateways for WordPress. Let us see how they stack up with your requirements.
Final Takeaways
And, the best payment gateways for WooCommerce stores have come to an end. I have just listed the top WooCommerce third party payment gateway that simplifies your payment phase.
The best WooCommerce payment gateways are the one that provides considerable transactional fees, available in your target region, and offers a better user experience. Typically, store owners rely on WooCommerce multiple payment gateways. Such a splendid move! If you are willing to reduce the cart abandonment rate in your WooCommerce store, try the same concept!! Use WooCommerce multiple payment gateways. It helps! You can also rely on the cart abandonment plugin to stop customers' from bouncing back.
Added, you can include live chat, email customizer for WooCommerce, to improve online store conversion rates. Pick up the right payment gateway and boost your sales conversion!! Cheers!!