Do your transactional WooCommerce emails look elegant and professional? Are you tired of sending the boring default emails from your WooCommerce online store? You are not alone. The WordPress community offers a lot of WooCommerce email notifications plugins to customize WooCommerce emails.
Why should you use a WooCommerce email customizer plugin?
Business is all about establishing a brand identity. If you want to create a lasting impression for your brand, then you need to nail your emails. The easy way to do it is by using the best WooCommerce email customizer plugin.
To help you out, we have listed some of the best WooCommerce Email Customizer plugins. These plugins will help you enhance the looks of your email, you can make use of the WooCommerce email templates & transform the looks of your emails.
So, without further ado, let's jump into the best WooCommerce email customizer plugins for your online store.
Why should you customize WooCommerce emails?
There are many store owners out there that ask the same question. Email conversion rates hugely depend on how good your email looks & how effectively can it persuade the readers.
If you're wondering why your email conversion rates are low and why your emails are ending up in spam, then poor customization must be the reason.
Here are a few more reasons why you must customize WooCommerce emails,
To improve the look & feel of the emails
To make it relevant to your brand image
To increase email conversion rates
Customization gives you an opportunity to personalize emails
To make your emails worthwhile
Minimize bounce rate
Increase click-through rates
These are some of the reasons why you must customize WooCommerce emails. And that is why you need the best WooCommerce email customizer plugin to overcome the hurdle.
5 Best WooCommerce Email Customizer plugins
Here is the list of best Email Customizer plugins for WooCommerce to customize your emails and make them look more elegant.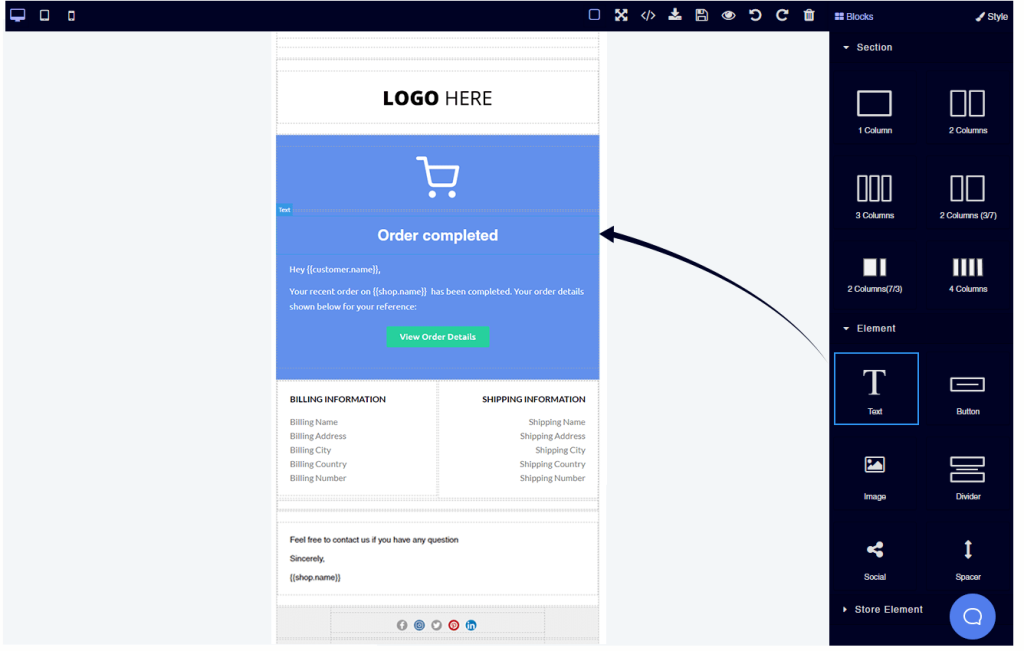 WooCommerce Email Customizer comes with the drag-and-drop builder to customize email templates, unlike other plugins. This is an easy-to-use plugin that lets you customize WooCommerce emails using a drag-and-drop WooCommerce email designer interface.
You can just drag and drop elements like logo, text boxes, images, links, buttons, 2-column / 3-column grids, and more. It comes with tonnes of shortcodes to include dynamic data from the order. For example, you can include the customer address, delivery address, order item summary, product information, thumbnail image, order id, email, customer note, and more.
You can design and customize all the following default emails of WooCommerce.
New order
Cancelled order
Failed order
Order On-hold
Processing order
Completed order
Refunded order
Customer Invoice / Order Details
Customer note
Reset Password
New account
The Drag and Drop WooCommerce email builder literally implements the "build-your-email" aspect. To create a custom email template in WooCommerce, all you need to do is –
Select the site language (the plugin supports multiple languages)
Filter out the email of the customer – say

[email protected]

Filter out the order status – say Completed order or Cancelled order
Drag elements from the builder into the workspace
Preview / send a test email to double check
Save the template
Check the documentation for a detailed understanding.
It is also one of the most trending WooCommerce email customization plugins. As listed in a plethora of WordPress blogs and there is this awesome support they offer that's totally worth paying for!
Get a 10% off with the following coupon code: SAVE10 Buy Now
WooCommerce Email Customizer with Drag and Drop Email Builder: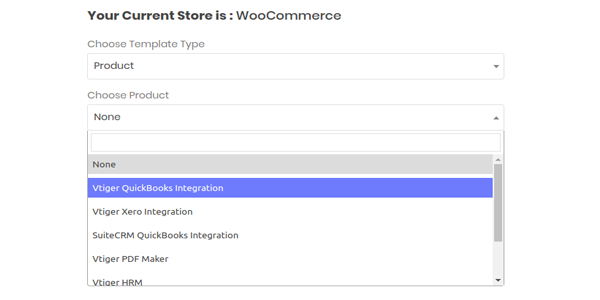 Email Customizer WooCommerce allows you to send Customized Emails to customers based on WooCommerce order status. For email design in WooCommerce, you can customize email templates for each WooCommerce Order status individually for all / specific products. The types of templates it offers are broadly of 3 types:
Order based template
Product based template
Category based template
Along with full template customization, it also adds a custom status "Product Delivered" to the WooCommerce product delivery notification.
The Premium version of Email Customizer for WooCommerce allows you to add a digital signature. You can also add/update the electronic handwritten signature to your email by dragging the Signature template design.
Other WooCommerce Email Customizer Premium features are:
Send Product based and category based emails.
Embed digital signature in each WooCommerce order email.
Redesign all WordPress emails like password reset.
Craft your own subject lines.
The layout of the default and custom status 'Product Delivery' template can be customized.
Email Customizer is a free plugin from WooCommerce itself and that is why it is considered one of the best WooCommerce email customizer plugins. No coding knowledge is needed to use this Email customizer plugin. While simplicity is its pro, the price may be a con. But, if you want to stick to the native WooCommerce style customization, this Email Customizer has got your back.
The key features of the Email Customizer by WooCommerce are:
Customize the design (not text) of all the emails
Visual edits
No coding knowledge required
Click, drag and drop using the built-in WordPress Customizer
Well, that is it. WooCommerce is about its simplicity. In alignment with the same, this plugin shouts "Minimalism". Your transactional emails get the basic but clean design enhancement with Email Customizer by WooCommerce.
If you are looking for a minimalist, simple and clean UX, then go for the WooCommerce native Email Customizer to customize email templates and increase conversions.
Don't like the standard WooCommerce emails much? You can customize email templates now with the Decorator WooCommerce Email Customizer plugin. If WooCommerce is minimalistic, this extension aligns well with that theme. The plugin does one thing. One simple thing, but very effective.
Here's what it does:
Sets up a separate instance of the Customizer tool
You can make changes to WooCommerce emails as required
You can see the changes in the Live preview
Tada! You can now make any changes you want on the Woo Emails without much effort. And yes, send good looking transactional and non-transactional emails.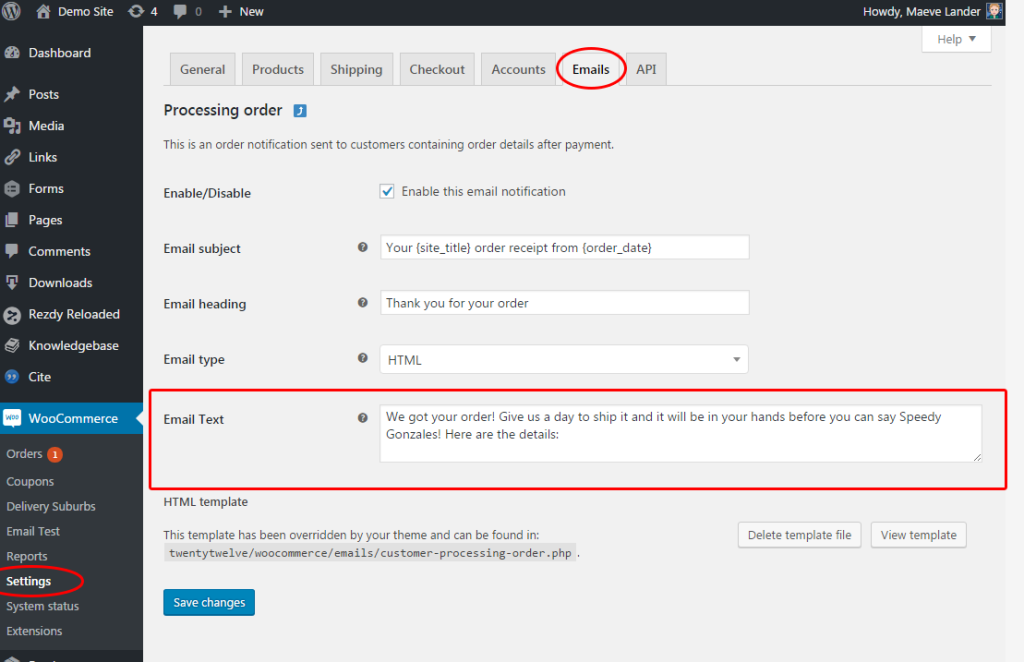 The Email Text Customizer is exactly what the title suggests. Many a time, you do not want a lot of customization to the design of your native WooCommerce email. Well, except for a custom text. This plugin serves this one particular need in an efficient way.
If you already have a custom or default template for your emails, worry not. Email Text Customizer will still work. That is, this plugin works when using custom Woo templates, default Woo templates or no templates at all!
You only have to take 3 simple steps:
Vist WooCommerce > Settings > Emails.
Select the Woo template to edit email in WooCommerce.
Go ahead and edit the text in the new field added by the plugin.
There you go. The simplest yet efficient customization you can make for an email is ready.
Now you come to know why you should customize your WooCommerce emails. The discussed email customizer plugins allow you to customize your emails quickly and effectively.
Ready to build your brand by sending well-designed WooCommerce transactional emails?
Refer to this article to know more about email customizing plugins – Click Here
Conclusion
Be it text customization or design customization or building an entire WooCommerce email template from scratch or anything at all, there is a plugin to serve your purpose in WordPress.
However, the real question is, which plugin amplifies your customer relationship? Which plugin works for your business? Look at the above plugins, and ask yourself, "Which of these gives me ease of use and a great outcome that can further engage my customers?" Your answer is your decision.
The above list of best WooCommerce email customizer plugins will help you customize WooCommerce emails to make them more persuasive and help you increase sales.