WordPress stands on top of the list when it comes to creating a website for your business. The endless possibilities this platform offers make it most desirable to create any type of website. With the right combination of WordPress plugins and themes, you can almost do anything with WordPress- from business, blogging, eCommerce, eLearning websites, and much more.
Moreover, using WordPress for your dream website is pretty much affordable too. Also, with WordPress, you would not require coding knowledge, so hiring a team of designers and developers is no need to build a website for you.
Similarly, when it comes to creating a social marketplace with WordPress, you can easily do so with a combination of a few plugins and a dedicated theme.
Today's post will walk you through creating a social marketplace with WordPress. But before that, let's clarify these terms.
What Is Social Marketplace?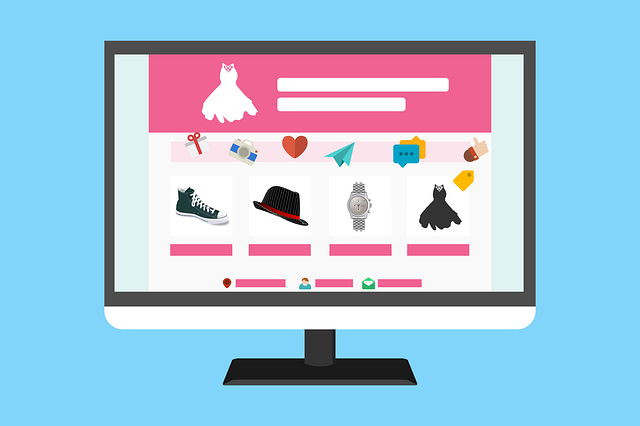 In general terms, a social marketplace is a marketplace that allows vendors and customers to communicate with each other effectively. A social marketplace is basically an inclusion of the community in a marketplace website.
Instead of sending long emails, calling a support line and waiting for a reply, customers can easily resort to the social community to clear their doubts. Furthermore, with a social marketplace website, you can give your customers their own identity, keep them updated with the latest news and products and involve them in fruitful discussions for your brand recognition.
Thus a social marketplace can be considered as a combination of an online community website and a marketplace website. It will offer you features like separate user profiles, sharing, newsfeed, activity updates, private messaging, friends, comments and more. Using a social media marketing panel, you can stay on top of all developments, cater to customer needs, engage and interact with them effectively.
Benefits Of Creating A Social Marketplace
Adding a community feature to your marketplace website can be beneficial for your customers and your business. A social marketplace website can help in building better brand awareness and loyalty among your customers.
Thus, a social marketplace website can help your business in a number of ways. These include:
Improving your brand awareness and customer loyalty
Improved customer interaction
Increased social media engagement
Reduced Marketing expenses
Improved customer support and reduced costs
Building a strong relationship with your existing and potential customers.
Create A Social Marketplace Website With PeepSo And Dokan
Whether you are creating a single vendor eCommerce store or a multivendor marketplace website, adding a social community feature can be a big step towards your business success.
Plugins That You Will Require For Your Social Marketplace
When it comes to creating a social marketplace, you will be required to install plugins that will offer you a marketplace website along with social community feature. All the plugins mentioned below will help you in creating a fully functional social marketplace of your own. These include:
1. PeepSo Social Networking Plugin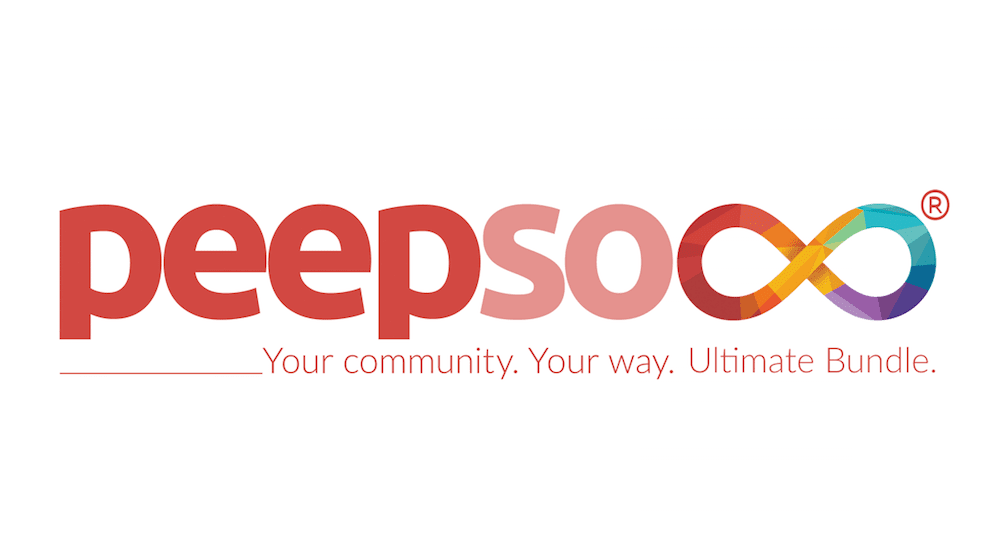 PeepSo is a highly functional social networking plugin that offers many community features to create an interactive and amazing social network with WordPress.
Few of the incredible features of this plugin include:
Interactive User Profiles
Custom Profile Fields
Activity Streams With Nested Comments
Reactions On Posts
Adding Hashtags On Posts
Live Onsite and Email Notifications
You can simply download this plugin and install it on your WordPress website for creating a social network. You can also go with its premium version for extended features.
2. WooCommerce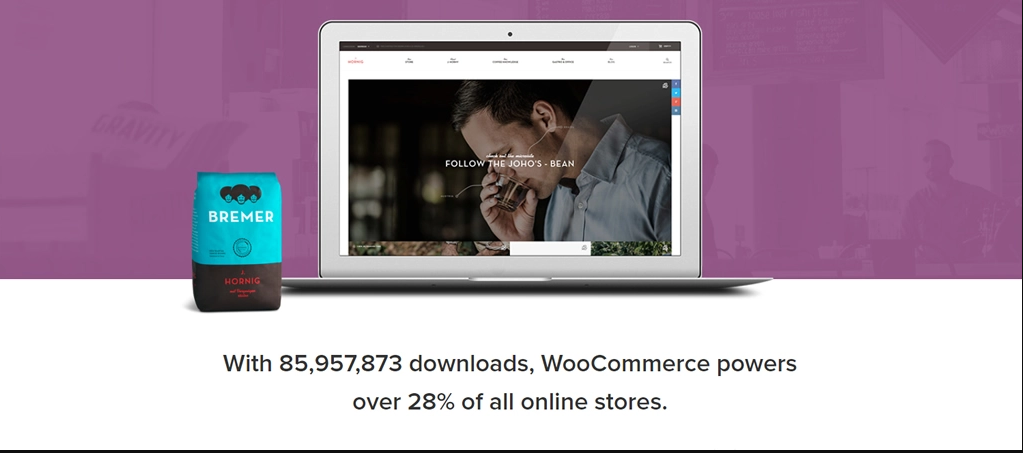 For a marketplace functionality, you will first require to add an eCommerce functionality to your website which can be accomplished by WooCommerce plugin. This plugin will act as a base plugin to let you create and run any type of online store.
WooCommerce offers features such as:
Creating and selling any type of product
Manage orders and customers
Store Optimization
Payment Gateway Integration
Shipping And Tax Features and a lot more.
It's free to install and super easy to use.
3. Dokan Multivendor Marketplace
Once you have an online store set up with WooCommerce plugin, you will need to add multivendor functionality to it so that you can create a marketplace of vendors. For this, you can install Dokan Multivendor Marketplace plugin that will let you add multivendor capabilities to your store. For more info, check Dokan review.
Few features of this plugin include:
Separate Frontend Dashboard For Vendors
100+ Payment Gateway integration
Based on WooCommerce plugin
Independent Stores
Earn Via Commission
Store Insights With Reports
Coupon Management
Product Reviews and more.
4. PeepSo Dokan Integration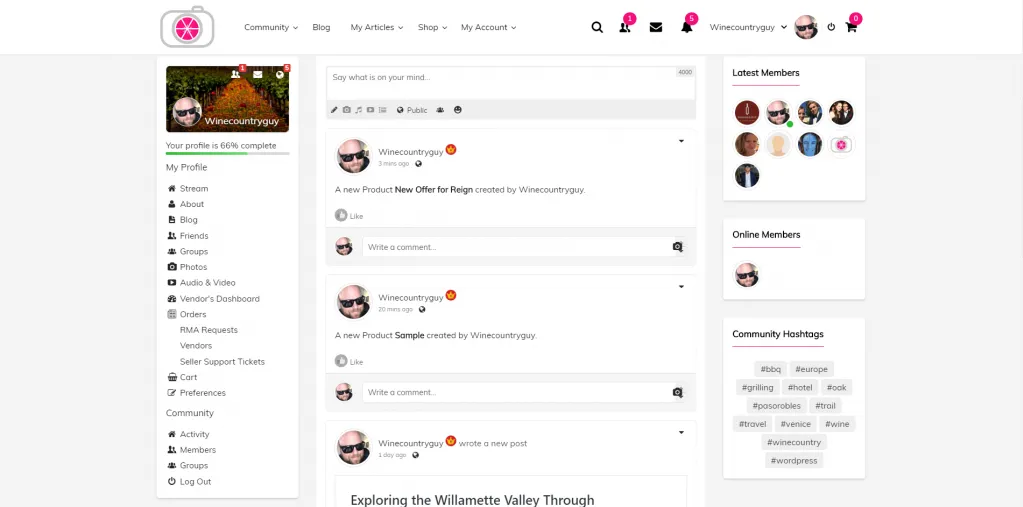 In order to integrate your social network with your marketplace website, you will be required to install PeepSo Dokan Multivendor Integration plugin that lets you display multivendor features on your PeepSo member profiles.
Features of this integration include:
Vendor Tabs To PeepSo Member Profile
Publish newly submitted products by vendors inside the activity stream
Control on which tab will be displayed in the profile section
Feature to mark a product as favorite
Quick link to vendor store from vendor social profile.
Thus, this plugin is essential to make your PeepSo community compatible with Dokan along with many useful features.
WordPress Theme That You Will Require For Your Social Marketplace
Design plays an essential role when it comes to showcasing your site to your customers. In order to attract more customers towards your marketplace, you will be required to install a WordPress theme that will offer a dedicated design for your social marketplace website and the plugins that have been used.
There are many WordPress Themes that you can use for your social marketplace but our recommendation would be a dedicated WordPress marketplace theme, Reign Storemate Dokan Theme.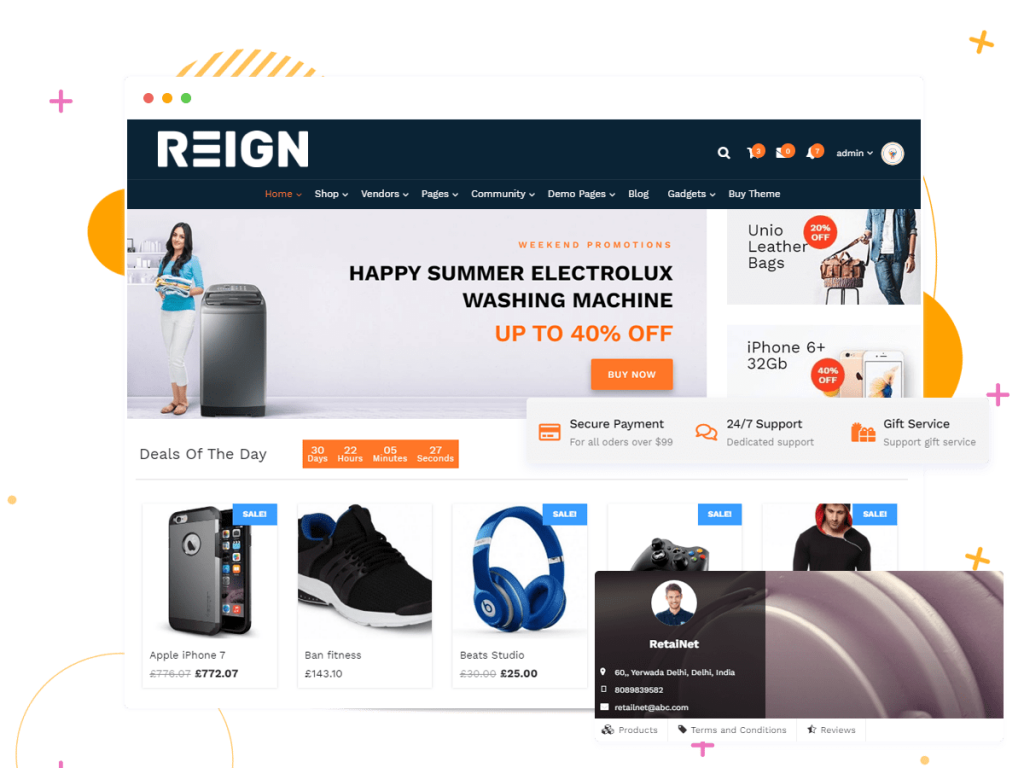 Reign is a Dokan based marketplace WordPress theme, is fully compatible with WooCommerce and PeepSo WordPress plugin. This theme has been carefully designed to let you create a highly converting marketplace website.
Other amazing features of this theme include:
Store Listing: Grid and List Layouts
Incredible Dokan Page Designs
Exclusive WooCommerce Page Designs
Unique Single Product Page Customization
Automated Mega Menu Support
Additional Dokan Widgets
WordPress 5.x Compatible And Fully Gutenberg Ready
Multiple Header Variations
Consistent and Responsive For All Major Devices
Furthermore, Storemate Dokan comes with multiple demos that you can install with just one click. It also supports popular plugins like Elementor Page Builder, bbPress, Paid Membership Pro, and more.
Conclusion
A social marketplace website can help you in gaining more customers and retaining old customers to your store. And using WordPress to do so can be the best decision for the growth of your business at an affordable cost. With the right WordPress plugins mentioned above and a dedicated WordPress theme, you can create a social marketplace without much effort and coding.
We hope after reading this article, you will consider building a social marketplace for your online business. If you have any thoughts, share with us.