The holiday seasons are the most beautiful time of year to delight your customers, and as a store owner, you can bring in huge sales during these special occasions.
Yes, the holidays are when customers will be more excited to purchase products for their loved ones. As a WooCommerce store owner, you can use the "Holiday Sales" to drive repeated purchases, attract new customers and boost your revenue.
Not just sales, Holidays like Christmas, Black Friday, and Halloween will also provide multiple ways to increase engagement and retain your loyal customers.
There are various ways to take advantage of these WooCommerce Holiday Sales. Here in this blog, we have devised 7 marketing ways to turn the holiday season into a time of increased sales.
Let's get started!
Enhance your sales with dynamic pricing and discounts to celebrate this holiday season
Why are holiday sales so essential and powerful?
As a WooCommerce store owner, you know that holidays present a huge opportunity to increase sales. You can see how significant WooCommerce holiday sales are by looking at Deloitte's prediction that online retail holiday sales will increase from $210 billion to $218 billion.
For example, Get in the biggest sale of this Holiday Season, Free Shipping, and exciting offers on orders over $25 on this Christmas Holiday sale from Dec 23rd – Dec 25th. These temporary holiday sales deals attract customers, create a sense of urgency, and induce customers to purchase more. Take advantage of this vital time of year and boost holiday sales with an increase in your brand value.
7 Best Ways to Increase Holiday Sales
The holiday season is the happiest and perfect time for entrepreneurs, and this eCommerce holiday season is a win-win marketing strategy for customers and store owners. Everyone enjoys holiday/festival sales as they shop for the ideal gifts. As a WooCommerce store owner, you must prepare early and thoughtfully to attract customers and increase revenue. Here are 7 unique WooCommerce sales ideas that you can utilize to increase your holiday sales.
Attract Customers with Exclusive offers and discounts
Every customer loves a good deal, including myself. So, providing special offers and exclusive discounts will be a great way to sell products and make your brand memorable. Therefore offering discounts during this holiday sale can play an essential role in driving your WooCommerce store's sales.
Here are some dynamic pricing and discount strategies you can configure at your online store to boost holiday sales during the festive season.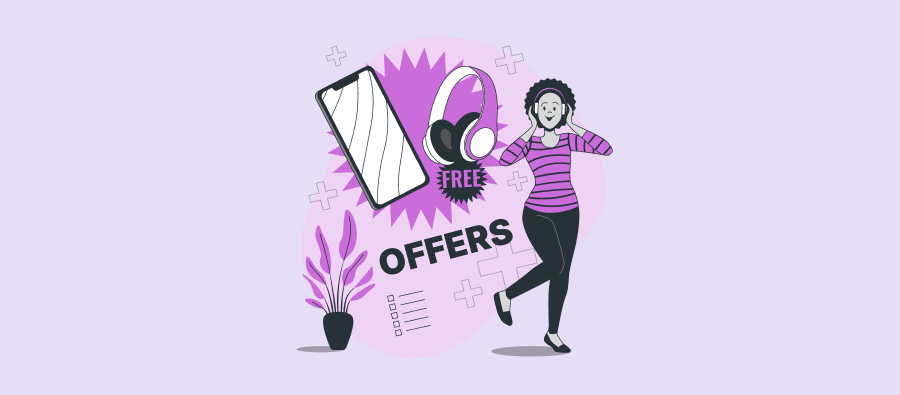 Discount on Specific Category
Offering category-based discounts is one of the best strategies to increase sales and revenue for your WooCommerce store. For example, let's assume you own an online cake shop, and it is the Christmas season, and Christmas is about making your loved one feel special. So, as a WooCommerce store owner, you can run a holiday sale on the particular category "Cakes" with some discount offers like $10 or 15% off.
Create Coupons for specific customers
Make your loyal customers feel important and valued this festive holiday season by offering unique coupons. Everybody likes to feel appreciated, and providing those pleasant feelings is more important than ever. For example, Hey John! Thank you for being our lovable customer for the whole year. Sign up with this unique PROMO code and get a 40% discount for this Christmas eve.
Adding a personal touch and offering discounts to repeat customers will help you increase sales in WooCommerce.
Boost your sales with advanced deals and discounts.
Increase your Holiday Season Sale with exciting Promotional strategies
There's huge and impressive value to promotional marketing, and it's a proven
marketing strategy to boost your WooCommerce holiday seasonal sale. But, the key to achieving your goal this holiday shopping season is using suitable marketing offers.
Looking out which promotional tactics can be the best?
Buy One Get One Free promotion will be the most effective sales booster for WooCommerce.
Create BOGO offers
Buy One Get One (BOGO) is a type of sale promotion where a store owner can provide free or discounted products when they purchase another product.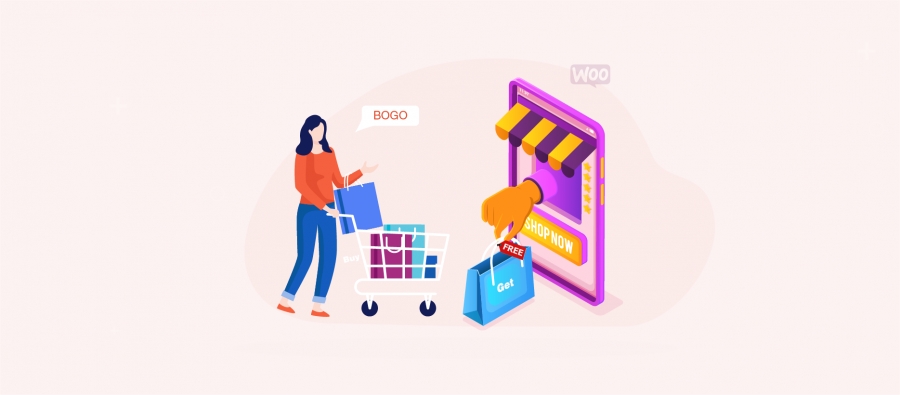 How will you feel when you receive freebies or your favorite product at a discounted rate?
Of course, we all feel happy and love the idea of getting something at half price or as a freebie. As a result, BOGO offers are a great way to increase sales, especially during the eCommerce holiday season. You can run BOGO promotions in various formats like
Buy X, Get X free
Buy X, Get Y free
Buy X Get a 50% discount on the second quantity
Buy any product in Category A and get product X free
All these BOGO offers to help you promote your WooCommerces sales during the holidays.
Looking to create attractive campaigns and rewards?
Drive your Sales by Rewarding Loyal Customers
Built Brand Loyalty
The holiday season always shows you a unique way to build good customer relationships that can last annually and promote long-term loyalty. Therefore, knowing how to build customer loyalty during the WooCommerce holiday sales strengthens your brand and drives sales.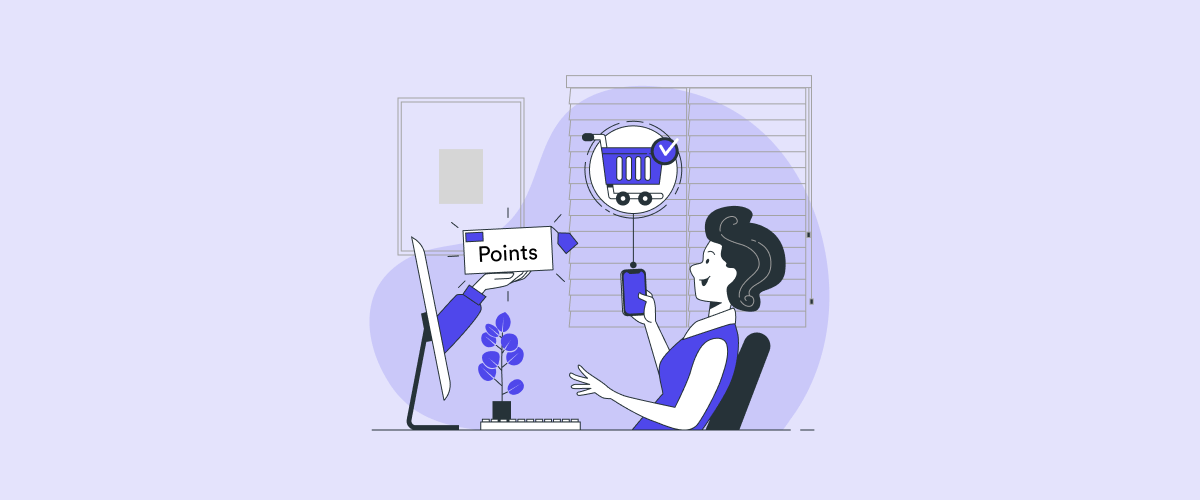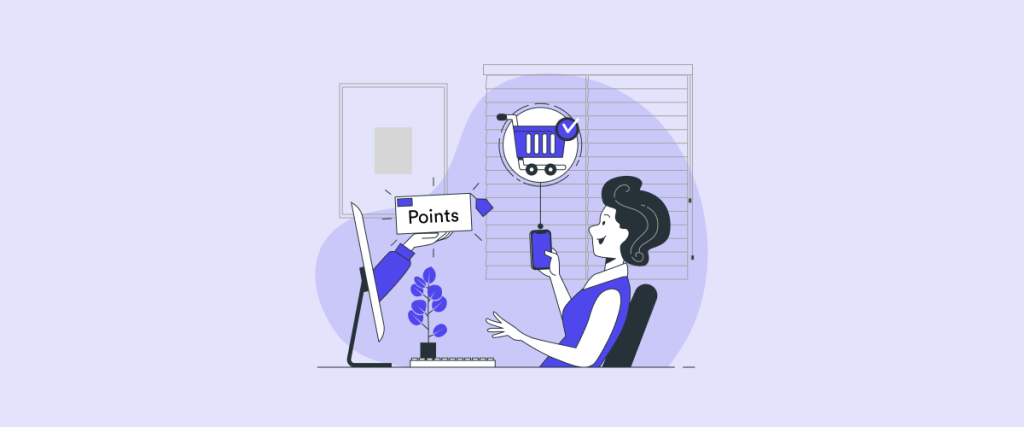 There are multiple ways to promote customer loyalty during this holiday sale. For example, give additional points if the customer meets the order goals. When customers know they will receive extra points ($10) or rewards, this strategy encourages them to purchase more and complete the order.
Similarly, you can drive your sales by creating various holiday marketing campaigns like Rewards based on spending for buying a specific product, reaching order goals, and more.
Share, Earn and Boost your Sales with Referral Programs
When satisfied, customers feel happy to share their favorite purchases with their friends and family. When a member of our family or friends recommends a good or service, we are familiar with its strength and value. That's why rewarding your customers for spreading is a powerful marketing strategy to increase holiday sales.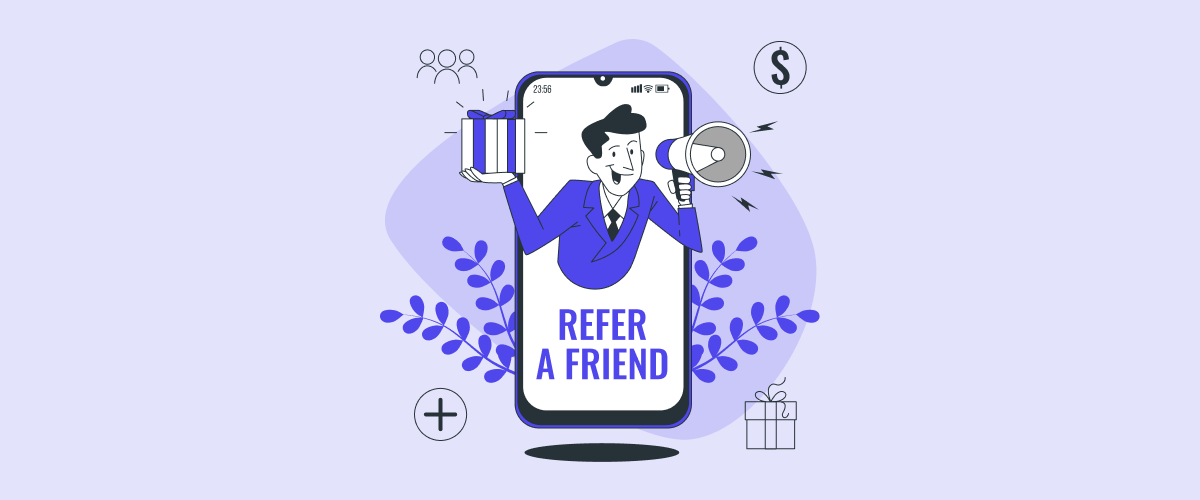 In this busy holiday shopping season, referrals provide several notable advantages. The holiday shopping season is an excellent time to emphasize referrals because customers are likely to buy products for friends and family.
Recover your Abandoned carts with Automated Email Marketing and Recovery campaigns.
Drive Repeated Sales with Automated Email Marketing Strategies
The holiday season is soon to return! With various email marketing campaigns, you may boost sales and revenue. Emails must stand out. Here are a few WooCommerce sales ideas to increase holiday sales with email marketing campaigns are
Create Automated Email Campaigns
Sending out individual emails in a series of long campaigns will be a time-consuming task. To overcome this, Automated Emails will be more effective in saving time and growing our sales. In addition, sending emails at the right time to the right people is more important during this busy holiday shopping season.
Add Discounts and Coupons
Discounts and Coupons are the money savior that everyone loves. Adding discounts or Coupons to emails often encourages customers to purchase more. Take advantage of these high engagement rates and target your customers with unique discounts and coupon codes that will attract your customers during holiday sales.
Grow sales by Recovering Abandoned Carts
Despite providing multiple discounts and coupons, people are still abandoning their carts for numerous reasons. And this festive holiday season will be an excellent opportunity to recover your abandoned cart by sending automated abandoned cart recovery emails.
Start Upsell your Products
It's essential to grow your business and increase sales. A simple way to do this is to start upselling your products. Upselling is an effective sales strategy that helps you convince customers to buy more products at higher prices.
That's crazy.
Yes, a potential customer's revenue continues after selling the products. There are several opportunities for store owners to increase their sales beyond each initial purchase. These marketing strategies and methods will help you to boost WooCommerce holiday sales.
A right upsell can increase the customers' cart value and helps you to boost sales during this festive holiday season. Here are a few strategies that you should consider before starting upselling the products
Include upsell products based on customer preference
Display upsell products on the checkout page, where your potential buyers are in active mode.
Personalize and upsell the products with powerful targeting rules
Avoid redirecting customers to multiple pages.
Set priority for offers
Schedule time limit. This creates FOMO and induces the customer to purchase the product.
Create FOMO – With Time Sensitive Discount
Offering a time-sensitive discount is a smart approach to get customers interested and excited about your holiday offers and discounts at your online store.
For example, Christmas is here! Last day to save with our biggest sale of the year. Get 25% off on almost everything.
As a customer, how will you feel when your favorite brand offers incredible discounts and offers for a short period? I will be very excited and will rush to purchase my favorite products before the offer expires.
This strategy creates FOMO and motivates customers to purchase the products. Start driving your sales with Limited-time offers and discounts.
Increase your customer's Average Order Value in a single click
Conclusion
The holiday season always comes with increased competition and opportunities to make your business stand out. Taking advantage of increased demand and customers' intent to purchase help you to boost holiday sales. As discussed in this blog, there are various holiday marketing strategy ideas, but regardless, make sure you prepare, plan out, test, and track everything.
I hope you found this blog helpful regarding new ideas and techniques for the upcoming holiday shopping season. Start using the appropriate methods to increase your WooCommerce holiday sales.
Happy Holidays, and best wishes for your success!
How can I increase my holiday sales?
"Holidays" creates an excellent opportunity to increase your WooCommerce sales and revenue. You can implement some marketing strategies and methods to increase your holiday sales.

1. Get your preparations right
2. Provide special discounts and offers
3. Personalize Emails to customers
4. Upsell your products
5. Recover Abandoned Carts
6. Run referral discounts