Customer retention is the untapped marketing strategy that can boost your traffic and conversion rate. It will also ensure your audience is loyal to your store.
Once you set up an online boutique, all you need is to design a marketing strategy for retaining the customer. Before commencing to market your store, take a look at your Google Analytics dashboard to better know the audience.
1. Use Brand Image to Convey
You can use brand aesthetics to create an e-commerce store with a story behind it. Using your brand image and creating a store with an interactive interface will encourage your audience and make your brand more memorable.
For the framework, use a quality e-commerce theme for your store. Try to keep the page aspirational. You can use online platforms like Venngage or Visme for creating online business cards, graphical images for the landing page (or social marketing campaign) and designing a beautiful logo.
Also, you can use responsive landing page builders to set up professional-looking pages in minutes. And come loaded with templates.
2. Leverage WOM Using Referral Marketing
Word-of-mouth promotion is often overlooked by e-commerce. It is one of the most useful strategies, at least in the long run. A great way to improve word-of-mouth for your store is by using referral marketing. Unlike affiliate marketing, the prior is more personalized.
Create a referral program where a customer can suggest your product to their friends and family. There are many ways to implement a referral marketing program. Here's an example: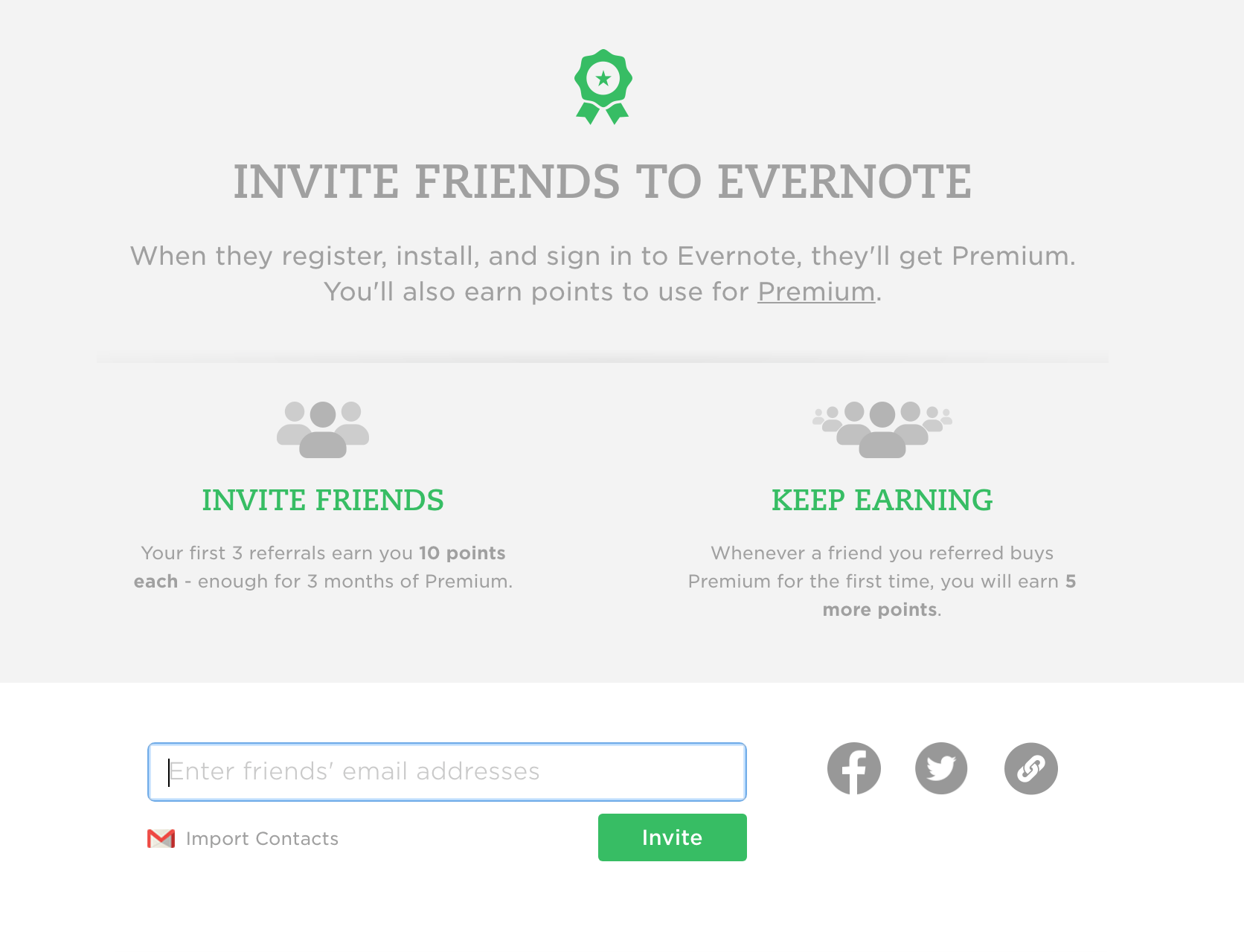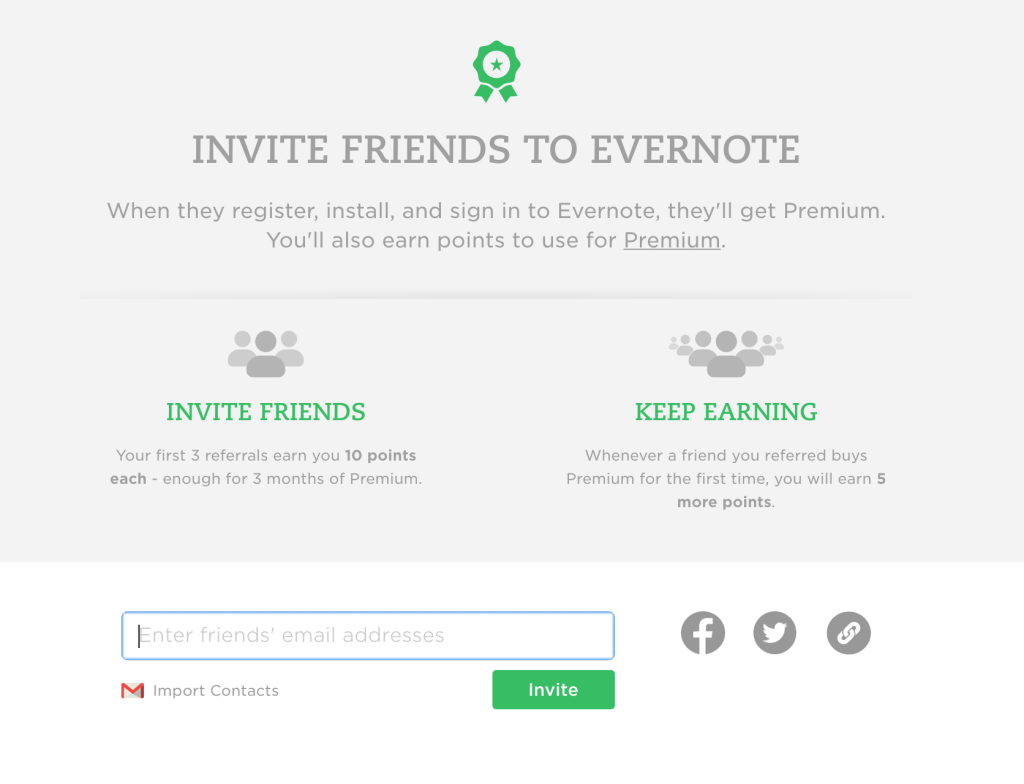 Evernote is an app for jotting down ideas, creating to-do lists and improving overall task management. They offer a point-based referral program; the user earns 10 points each for the first 3 referrals, and an additional 5 points when your referral goes premium.
Referral marketing works better than an affiliate or any other advertising for that matter. This is because a user shares a genuine experience with their associates while referring.
3. Set Up a Loyalty Program
People often confuse loyalty marketing with referral marketing. While they both help you improve word of mouth for your e-commerce store, they are different. Customer retention using loyalty marketing is still a new concept.
Basically, it's a program to reward your customers for their loyalty. Whether it be in the form of reward points, gifts, discounts or even cash. These prizes ensure your customers are being appreciated and they eventually choose your store over other online shops (especially for the same niche).
For instance, take a look at the shoe store, Van-Dal.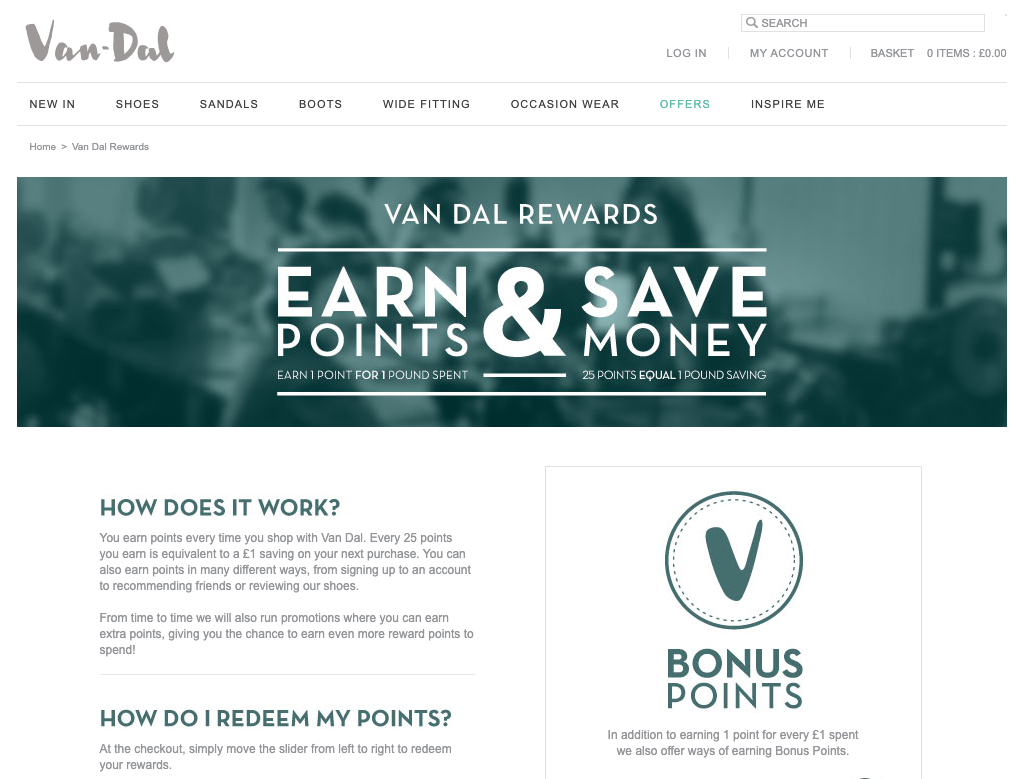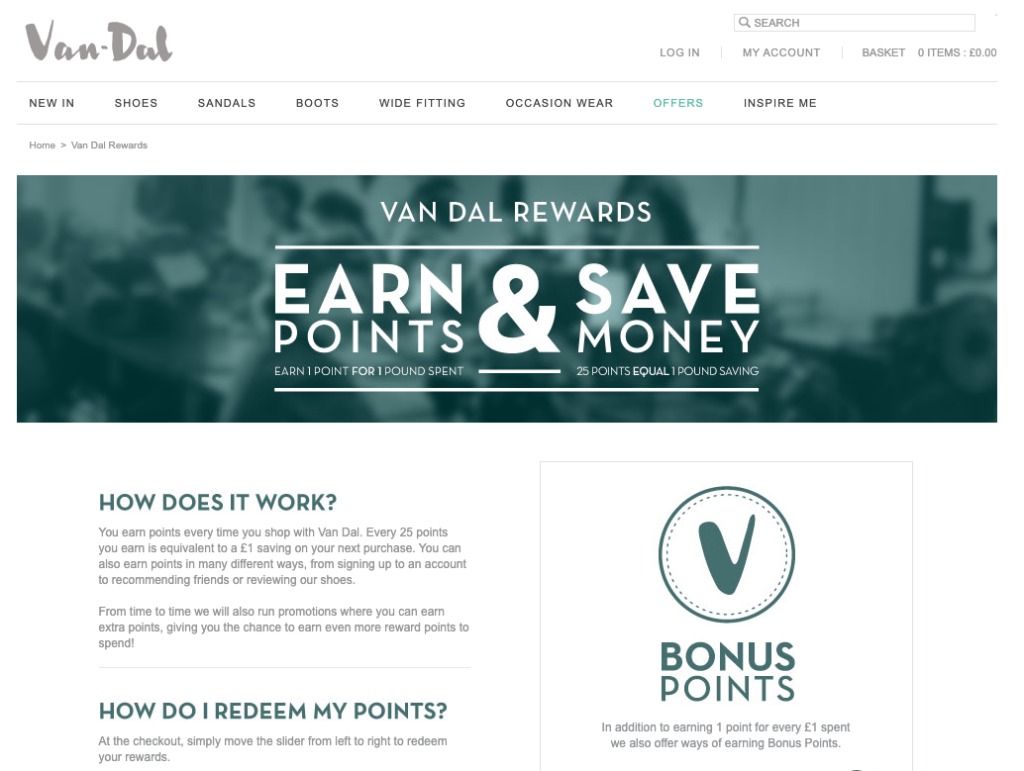 You earn 1 point for every pound you spend. Once you have collected 25 points, you get a 1 pound discount. You can also redeem points by performing specific tasks- OPEN AN ACCOUNT (10 points), SIGN-UP TO NEWSLETTER (25 points) and so forth.
4. Create Personalized Emails
Customize your emails for your target audience. Most email marketing campaigns use the same template for all visitors. And while copywriting works to some extent, it isn't the best strategy for retaining customers.
If you have a WooCommerce store, simply use the Email customizer. It allows you to personalize every section of the email. You can re-design everything from header to footer, and build an attractive template. Whether you send this to a new customer or an existing one, you can make changes accordingly; it could be something as simple as using the customer's name.
Over to You
So that was our take on some of the unique customer retention strategies. Of course, there are various basic tactics, but these work most of the time. Create personalized emails for your customers. For ensuring your customer keeps coming back to your store, use a loyalty marketing program. Also, don't miss out on the brand's visual aesthetics. Build a brand that tells a story and promote your referral marketing program using social media platforms.