Coupons trigger sales! Of course, you might have experienced it. But have you been overwhelmed with the response of the WooCommerce coupon with expiry time?
Compared to the normal coupons, expiry coupons always get a huge response from the audience. Many WooCommerce store owners have already tried it and are getting more conversions. You are the next.
In this blog, let us discuss more the importance of WooCommerce coupon expiry time and how to set up one.
Let us get started.
Why is it Necessary to Configure WooCommerce Coupon Expiry Time?
I get good conversions from normal coupons. Why am I supposed to care about WooCommerce Coupon Expiry Time? If this is your question, then you are missing out on something important.
Yes, coupons with expiry times always steal the attention of your customers. It is something that creates a sense of urgency among your customers.
Every successful campaign includes coupons in it. When it comes with an expiry date, it becomes an extra advantage for your store.
As previously stated, if you need to enhance conversion rates, using coupon coupons can be beneficial. Every country has its own set of holidays and events. As a WooCommerce store owner, this is a fantastic opportunity to increase sales.
For instance, on Valentine's Day, the store owner could offer Independence day-specific promo codes and something special. It might be a general coupon code that applies to all WooCommerce categories or a specific coupon code that only applies to specific WooCommerce categories.
When the event is over, however, the store owner must manually delete the coupon. Visitors/customers, on the other hand, will continue to use it and take advantage of the offer. So, if you're a busy person who doesn't have time to manage everything manually, we have a solution for you.
Yes, the name is WooCommerce Discount Rules. This automated plugin helps you in many ways starting from Coupon expiry time to sending automated abandoned cart recovery emails.
Why WooCommerce Discount Rules For Coupons?
WooCommerce Discount Rules go much beyond a simple coupon-based discount, offering a plethora of options.
It facilitates the creation of dynamic pricing and discounts in your WooCommerce store. These reductions may be subject to a set of rules and regulations. For example, wholesale customers receive a 10% discount, while retail customers receive a 5% discount.
Quantity, categories, items, attributes, variations, user roles, customer emails, order total, buy history, shipping address, customer's email id, and other factors can be used to create conditions.
So you may give bulk purchase discounts, tiered pricing, user role-based discounts, customer-specific discounts, Buy one, get one free offer, cart discounts, and order total-based discounts.
WooCommerce Discount Rules help you to set up the coupon expiry time to boost your sales. For example, what if you have forgotten to undo the coupon code you have provided for a single-day event.
The users will make use of it past the respective day. But, what if there is an automated coupon plugin that takes care of your coupon expiry time. This is how WooCommerce Discount Rules actually work.
This coupon plugin's main benefit is that it allows you to create discount rules in three simple steps.
What else is there to say? Customers will be less likely to quit your store cart because the plugin allows you to offer discounts straight on the product and cart pages.
How to SetUp WooCommerce Coupon Expiry Time in Your WooCommerce Store?
Setting up WooCommerce Coupon Expiry is not difficult when you have a plugin like Discount Rules For WooCommerce. Let us go through the steps to set up WooCommerce Coupon Expiry Time for your WooCommerce store.
Step 1: Go to your WordPress Dashboard -> Plugins -> Add New-> Download "Discount Rules for WooCommerce"
Or, you can directly download the plugin from the website and install it on your WordPress platform.
Step 2: After installing the plugin, go to "Woo Discount Rules"
Step 3: Click "Add New Rule". Once done, you will be directed to a new discount rule page where you can set up your WooCommerce coupon with the expiry time.


Next, you will find the section to enter your coupon validity including the usage limit with expiry date and time.


Now, let me showcase it in detail. After selecting the coupon condition, fill up all the required information including the title or text to be displayed in your coupon. And, fill up the validity. Say, I wish to provide a day discount for Valentine's Day. I do not want to make it a midnight sale. So, I prefer giving coupons from 6 AM to 6 PM on Feb 14.
This is how it looks.


If you wish to extend the coupon expiry time, you can also alter it in the campaign settings. Now, let us see how your coupon works for your website. As we have provided 1 item as a minimum requirement for the coupon, you can see how it works for this user.


As we have chosen the "Buy X and Get X" discount type, the user can see the free product during their checkout.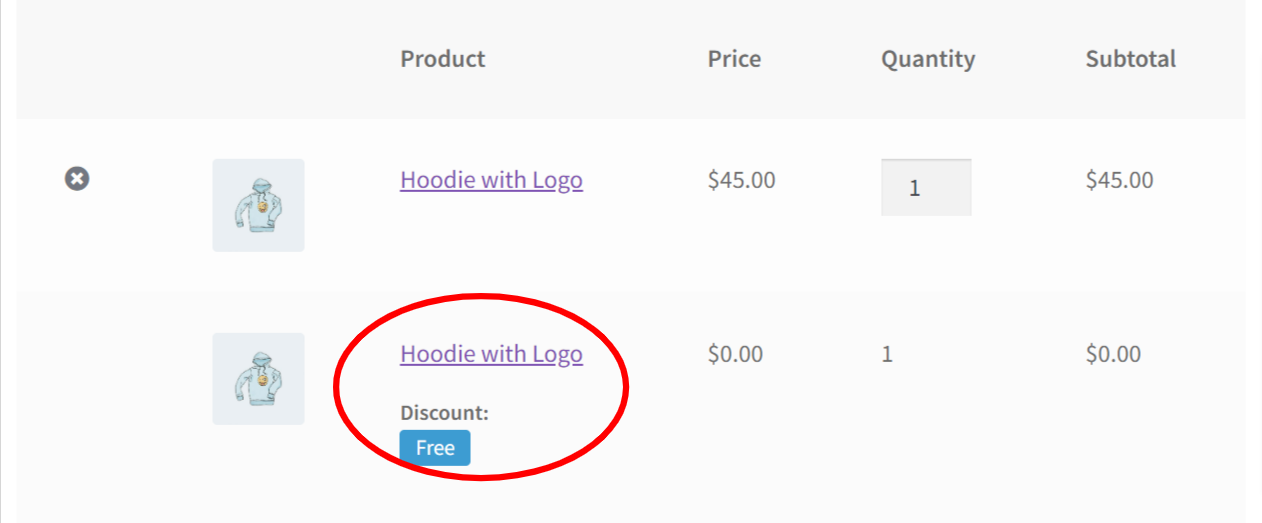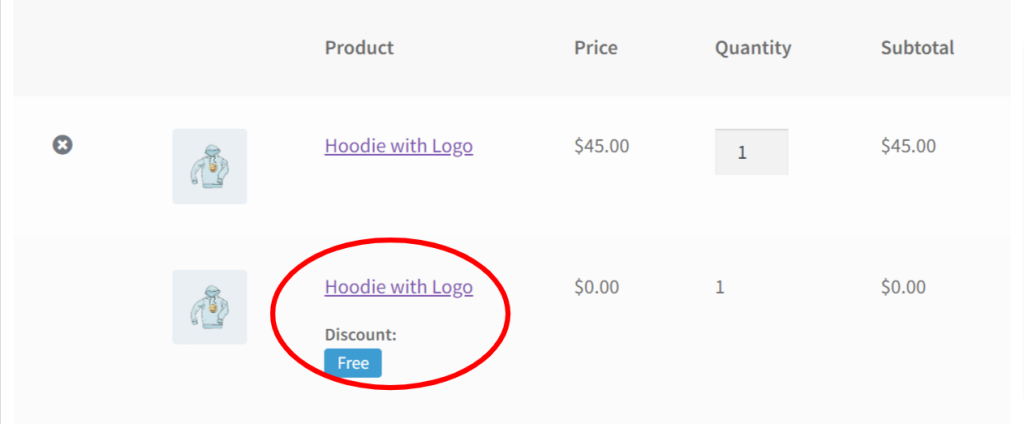 And, when the coupon expires, your store will return to its usual checkout process and the respective discounts. This is how WooCommerce Coupon Expiry time works.
Note: You may now determine what type of offer you wish to run and save the coupon after you've specified the expiration date. Then it's only a matter of making sure your store's customers are aware of the deal while it lasts.
Finally, keep in mind that the WooCommerce coupon expiry time is determined by the time zone of your store. If you wish to run deals for specific locations, you'll need to check their timezone and adjust the coupon expiration dates accordingly.
How does Promoting Scheduled Coupons work?
The next step is to market the WooCommerce smart coupons when they've been developed and published.
To add a personal touch, you can offer the WooCommerce discount code by email. Coupons can also be marketed through attractive pop-ups and targeted adverts on various social media sites. Many WooCommerce store owners work smartly by sending them automated reminder emails about their coupon expiry time. You can use automated email marketing plugins to remind your customers too.
Conclusion
Everyone enjoys a good coupon. Coupons, on the other hand, can be a double-edged sword. Some shoppers will take advantage of coupons that have no usage restrictions or expiration dates. Finally, this can have an impact on your bottom line and deter you from using coupons in the future.
WooCommerce comes with various tools that allow you to limit coupon usage right out of the box. If you use Advanced Coupons, though, you can do a lot better. You may specify WooCommerce coupon expiry durations down to the minute with Advanced Coupons. You can also include error messages for clients who try to utilize coupons after the expiration date has passed. You also receive access to a variety of advanced usage restriction features.