The busiest shopping day of the year is nearing!
On 2022 Black Friday eCommerce sales, US online shoppers made a record by shopping for $9.12 billion, a 2.3% higher than 2021 sales. Shopaholics wait for this biggest sales day to get huge offers for their favorite products.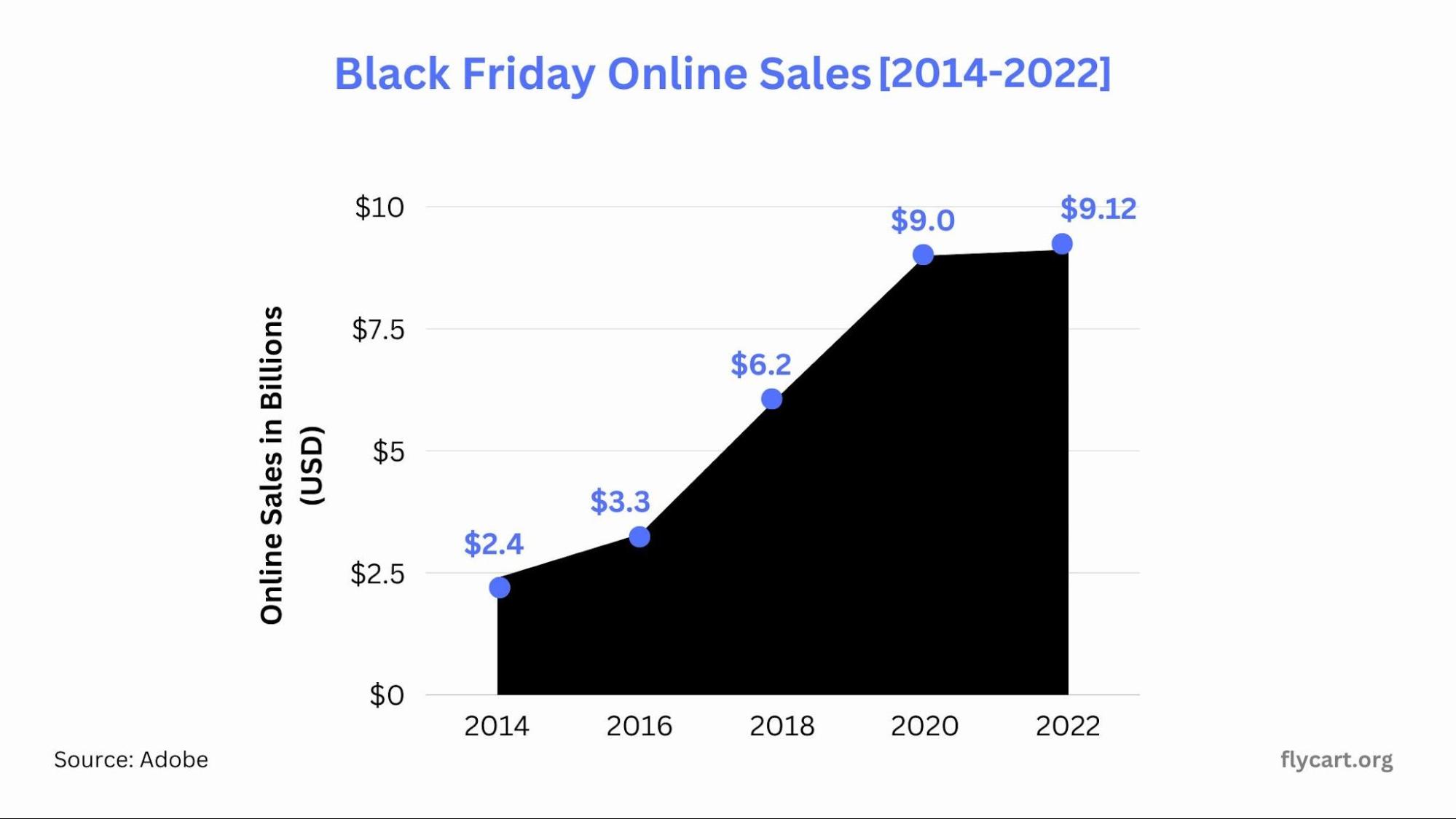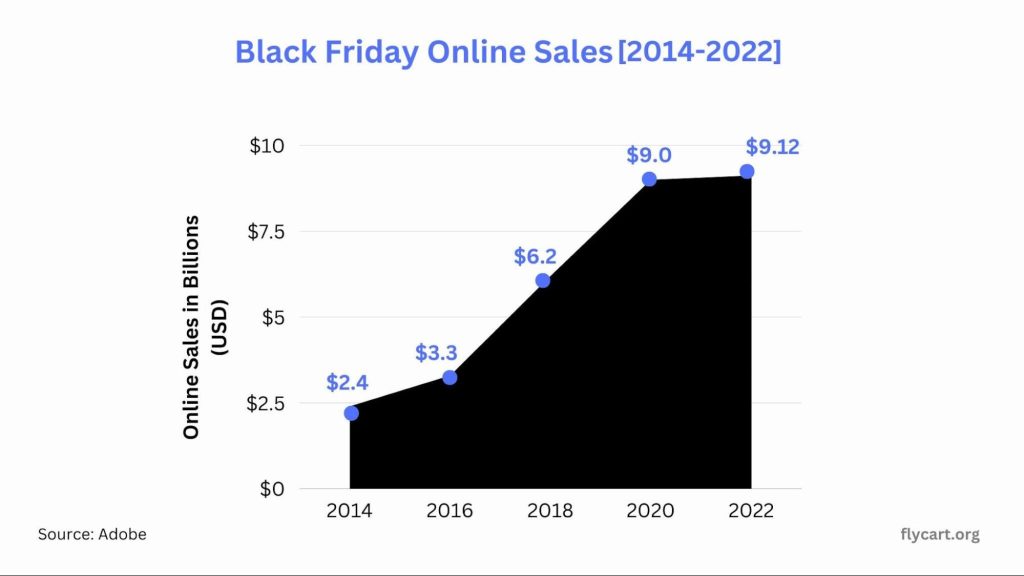 Are you an eCommerce store owner planning to boost your sales and revenues during Black Friday? Well, tick off this eCommerce Black Friday checklist to prepare your online store to clear your stocks.
Offer Black Friday Discounts in Your WooCommerce Store with Discount Rules Plugin and Increase Your Sales Easily
What is Black Friday?
The first Friday after Thanksgiving is celebrated as Black Friday in the United States and starts the year's holiday shopping season.
The Friday sales extend till Monday (the Cyber Monday sale) or for a week (the Cyber Week sale).
For all businesses, especially ecommerce businesses of all sizes and industries, Black Friday becomes one of the most profitable days among the Cyber Week sales.
Why is Black Friday Important to an Ecommerce Business?
Running a Black Friday eCommerce campaign is essential to your online store as it provides various benefits like:
More Traffic and Sales: Customers love to get more discounts and are looking for seasonal sales days like Black Friday to empty their wishlist carts. Ecommerce store owners can use this time and offer profitable discounts to increase sales.
Best Time to Clear Stocks: The five-day shopping season from Black Friday to Cyber Monday is the best time to clear up all pending stocks and bring new products to your store.
Long Day Sales is Better: People are busy during non-holidays and less active than on holiday sales. It is always better to run long-day sales during holidays than flash sales during non-holidays.
Low Shopping Cart Abandonment Rate: Since people love to shop products at discounts, holiday shopping is one of the greatest seasons to reduce the shopping cart abandonment rate.
Now that you've known the importance of Black Friday eCommerce sales. Let's move on to the Black Friday checklist to prep your website for the shopping day.
Apply WooCommerce Discounts for this Black Friday with the Discount Rules Plugin and Effortlessly Increase Your Average Order Value 
Black Friday Checklist for Your Ecommerce Store
Black Friday checklist is helpful to reassure your store preparation for the big sales day event.
Check these 7 points to organize your store from planning Black Friday campaigns to shipping your products.
1. Start Early 
Customers have already begun their search for the best discount sales. You have to start your plan as early as possible to win the big discount day.
Research Your Target Audience
People who have an interest and resonate with your business goals are your targeted customers.
Create a buyer persona to target your customers. The fictional representation helps you plan the right offer to people who need your products.
You have to decide your campaign goals, such as your selling products and budget for the campaign, marketing strategies, and other business goals.
You can rely on organic marketing strategies to increase your sales.
However, paid advertisements are best to reach new customers quickly. If you have the budget, go for it.
2. Prepare Your Goods and Offers
Do you have enough stocks to manage huge orders? Supply chain issues are one of the major drawbacks of online business. All retailers prepare for the seasonal shopping day, so ensure that you have all products in your warehouse.
Your suppliers should supply products to meet your store demands without delay.
Come Up with Irresistible Offers
When new visitors are attracted to your sales offers, they may visit your store and put their wishlist's products into their cart. Without stopping with the first-time offer, provide discounts in different ways like:
Bundle discounts
Bulk discounts
BOGO offer (Buy 1 Get 1)
Free shipping
First-time shopping discount, and more to convert first-time buyers into regular customers.
If you are a WooCommerce store owner, you can use the 'Discount Rules For WooCommerce' plugin to add various discounts to your WooCommerce website. You can also check the installation guide to install the discount rules plugin.
3. Revamp Your Website (And App)
Test and Optimize Website Speed
Portent reports that eCommerce websites with a 1-2 seconds loading speed have a 3.05% conversion rate and drop for every delayed second.
Therefore, confirm your website loading speed, as it impacts on eCommerce conversion rate. You can also double-check your website bandwidth to handle enough traffic.
Update the 'Featured Sales' section as appealing as possible and provide the best offer. People who have dreams of purchasing your products use this chance to claim their favorites.
Check Product Listings & Details Pages
Product Listing Pages (PLP) list all products of a specific category or are filtered based on users' needs. PLP leads to Product Details Pages (PDP), an individual page with details about that particular product.
Customers don't see or feel products in real time, so product pages are the only way to make them click the buy button. Instead of writing a sales copy, provide the benefits of how your products will change their life.
Convey your audience that you're also excited for the holiday shopping season by redesigning your website with attention-grabbing banners and offers.
A good and easy checkout process helps customers to get their goods and completes a successful transaction.
Look at your checkout process and make sure that you have a smooth and safe transaction process.
Checkout Upsell and Order Bump plugin is one of the best Black Friday WooCommerce plugins to create upsell offers on checkout pages.
Provide Mobile-Friendly Experience
If you have a mobile app for your ecommerce store (in addition to a website), then optimize your mobile app as you care for your website.
Alternatively, if you have only a website, optimize it for using it in a mobile browser.
4. Craft Creative Marketing Strategies
Building a creative marketing campaign is the key to attracting new customers.
Utilize Social Media Platforms
You have to adapt to recent trends and use every possible way to reach your targeted customers, and social media is one of the best sources for achieving this.
Analyze each social media platform and understand your audience's needs to provide relevant content.
Put Email Marketing Into the Play
Email users check their inboxes to know about exciting discount offers.
Segment customers based on their signup forms or purchase lists to send the exact category offers to those targeted groups.
As a WooCommerce store owner, you can customize your WooCommerce order notification and other emails with Email Customizer for WooCommerce plugin.
Writing Content guides (blogs) or making content videos (on YouTube or social media) are some of the best content marketing strategies to help you stand out from competitors.
Gift and Comparison Guides
For some customers, planning gift packs can be a challenging process.
Also some people will still need clarification about choosing the right product between the two.
Steal this opportunity to create gift ideas and product comparison guides that help people choose the right product for their loved ones.
Give a Chance to Paid Ads
Since you are competing with big brands for this bargaining Friday sales, paid ads are a good investment for your business as they quickly reach your target market than organic marketing. If you have money, go for it.
Retargeting to increase sales
With new people arriving at your store, use this chance to build brand awareness and encourage them to subscribe to your newsletters or follow up on social media.
After the end of holiday sales, you can use a retargeting strategy to bring the visitors back to your website.
5. Recheck Post-Purchase Process
Optimize Shipping Process
Delivering products on time is crucial to increase customer loyalty toward your brand. Even if you are tired of having more orders to ship, have a separate delivery team to smoothen your shipping process.
Nowadays, big ecommerce companies assure customers of quick delivery. Though you may not compete with this action, remember to deliver your products on time.
Return policy is one of the main factors influencing a buyer's decision.
While people can try products in a physical store, it is not possible with online store products. So, the return policy encourages them to try your product at once, and if it is not satisfied, they can get their money back. It will influence them to buy your product in no time.
During Black Friday eCommerce campaign, extend the return policy date for even more days, as people can return their gifts if they want to. However, you can provide the best products (as per the user's wish) and try to reduce return rates.
Follow Up on Abandoned Carts
Every ecommerce store owner hates abandoned carts, and you're not an exception. You can find many abandoned carts during holiday sales.
Customers leave their carts for many reasons. It could be anything- they get unsatisfied offers, face issues during the payment process, find the best deals at different websites, or forget to purchase those cart products.
When it comes to emails, you need to use a professional DMARC generator to ensure a seamless email experience for your audience.
With a simple email notification, send a reminder about their cart abandonment.
Tip: Learn how to edit email templates in Woocommerce.
Alternatively, make a conversation to know the reason behind their cart abandonment. After identifying the issues, solve them immediately to complete the sale.
6. Prepare Your Team
Arrange Your Customer Service
Customer service should be on your to-do list during the sales day. By having a dedicated and kind customer service team, you will increase AOV (average order value).
You can use Live chat tools on your website to connect with your customers immediately. Chatbots are also handy tools to automate customer support processes, but human chat is the best option of all other software.
Every employee of your business is a part of the big bargaining sales.
All should take equal responsibility to complete the campaign without issues. Train your team members to handle long traffic on the big day.
7. Have a Backup Plan 
Be prepared for the unexpected!
Plan A only wants to be successful some of the time. Moreover, have a Plan B to continue your campaign without worries.
Having a backup plan for different situations will simplify your selling process.
Plan for Technical Problems
Problematic situations may occur where traffic is too heavy for your website to handle, visitors can opt for the same request, leading to a website crash, or people may need help with the checkout process.
Arrange a dedicated development team on the sale day to solve technical issues.
A good sale is defined by more customers, increasing average order value, and getting more orders to your store.
When people are rushing the line to claim their offers, you have to be ready to handle them without any issues in terms of the supply chain.
Finish this eCommerce Black Friday checklist to increase your sales.
Create Discount Offers for Black Friday in Your WooCommerce Store and Increase Your Sales Easily with Discount Rules Plugin.
Wrapping Up
Implement these Black Friday checklist steps to prepare your eCommerce store for the big sale day and increase your sales and revenue.
Also, use digital marketing tools like Google Analytics, Search Console, and heat map software to analyze the performance of your ecommerce website and app during shopping day sales.
Also Read: Here are the different ways to offer free shipping to your WooCommerce store.
When is Black Friday 2023?
Black Friday is coming on 24th November 2023 (Friday).
What is ecommerce Black Friday? 
Black Friday is one of the biggest and busiest shopping seasons in the US and the UK. The Friday next to Thanksgiving is celebrated as Black Friday sales. 
Ecommerce businesses can use this sales period to increase their sales and revenue.
What is Black Friday ecommerce strategy?
A Black Friday ecommerce (or marketing) strategy helps online sellers create business and marketing goals to increase sales for the big sale day.
How to Increase Black Friday Sales? 
Here is a quick step guide to increasing Black Friday sales:
1. Start planning early for your sales campaign.
2. Check your inventory
3. Revamp your website
4. Build a dedicated customer support team
5. Create discount offers
6. Provide a smooth checkout process and deliver products on time as promised.
7. Implement different marketing strategies to boost your average order value and sales.
When is the right time to start Black Friday Sales? 
Usually, Black Friday sales start on Friday. But nowadays, online store owners begin sales on Wednesday, called the Black Week sale, to grab the audience's attention.