The One discount strategy for all of your WooCommerce marketing- And that's Coupon codes & Discount Vouchers. Discount coupons are all time favorites of both the WooCommerce store owners and customers. Coz'
53% of online shoppers love using digital coupons- Time to grow your WooCommerce customer list
68% online shoppers say coupons generate brand awareness & loyalty- Time to grow your WooCommerce revenue
Also, here's how you can effectively use WooCommerce coupons.
Just created your WooCommerce store? – Use WordPress coupon codes to generate leads
Managing a WooCommerce store and want to boost revenue? – Offer customers with automatic coupons
Want to retain your existing customers? – Gift customers with Next-order WooCommerce coupon code
Buying the idea?
What follows is the list of extensive coupon generator and coupon discount plugins for your WooCommerce store.
List of Best Coupon code WooCommerce plugins
1. Discount Rules for WooCommerce

What's the best solution to reduce cart abandonment in your online store?
Make the checkout process simple
Agree?
Well, this WP coupon generator plugin offers you both the above solutions. You can create automatic discount coupons. And applying these coupons is done programmatically when the customer satisfies the particular coupon condition. WooCommerce coupon generator
Advantages of using the Discount rules plugin – Create a variety of advanced coupons for WooCommerce based on user purchase history, cart total, shipping address, and much more.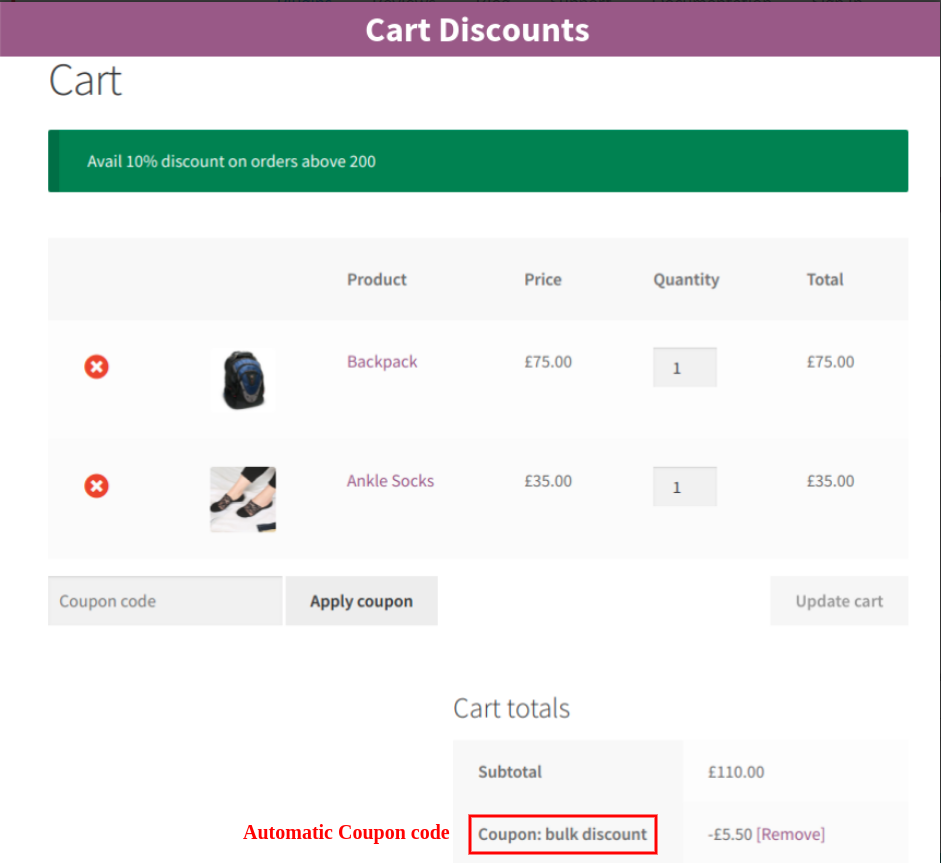 Features
Creates cart page coupon discounts
User-role based coupons
Storewide & category based discount coupons
Coupons are applied automatically to customer cart
Creates FREE shipping coupon
Percentage & price based discount coupons
Customer purchase history based cart coupons
Shows coupons on the cart page
Creates validity coupon as like a one-time coupon in WooCommerce.
Pricing
$49/ year- Single WordPress site
$79/ year- 5 WP sites
$129/ year- 25 WP sites
2. Retainful – Next order coupons – FREE WooCommerce Coupon plugin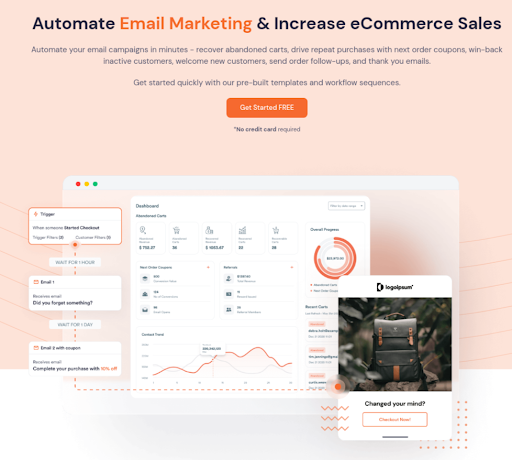 Retainful is one of the best Email marketing automation plugins loaded with a coupon generator called Next order coupons. You can add Next order coupons to your Thank you emails & other post-purchase emails to encourage customers to return to your store and drive repeated sales.
Why should we send the Next order coupons? Okay, let's say,
Your customer completes a purchase in your store. But you can't be sure if he will return to your store again.
So, Retainful will automatically create a unique coupon code and send it to customers through a post-purchase transactional email.
This will encourage the customer to return to your store.
Retaining your existing customers is far more cost-effective than acquiring new ones. Retainful's Next order coupons give you a better chance to boost your customer retention rate.
You can offer flat amounts, percentages & free shipping discounts via coupons and boost your customer loyalty. Also, ReadyCloud says
WooCommerce emails sent with a coupon code increase your revenue per email by 48%. So, start sending coupons via emails and skyrocket your revenue. Here's what Retainful's Next order coupon can do,
Drive repeated sales to your online store
Retain Existing customers
Boost customer loyalty
Increase your brand awareness
Features
Retainful has a Free version
Creates unique Next order WooCommerce coupons
Creates fixed amount, percentage & free shipping discount
Set the minimum and maximum spend for the coupon
Set expiry dates for Next order coupons
Recover lost sales in abandoned carts using email reminders
Featured dashboard with useful insights on email performance
Add coupons to your cart in a single click
Pricing
Free version available
Starter – $19/month
Growth – $49/month
Professional – $199/month
3. Coupon Creator
The following comprises of WooCommerce extensions that allow you to generate coupon codes and create coupon discounts as well.

Coupon creator is the WP(WordPress) coupon code generator plugin you have to choose if looking to create your own coupon codes. Coupon creator allows you to create, style and display coupons to your customers. This discount voucher plugin lets you create various types of WP coupons like standard coupons, Expiration coupons and image coupons.
Well, the plugin has definitely got a lot of features when it comes to coupon generation but most of the extensive features are available only with the PRO version.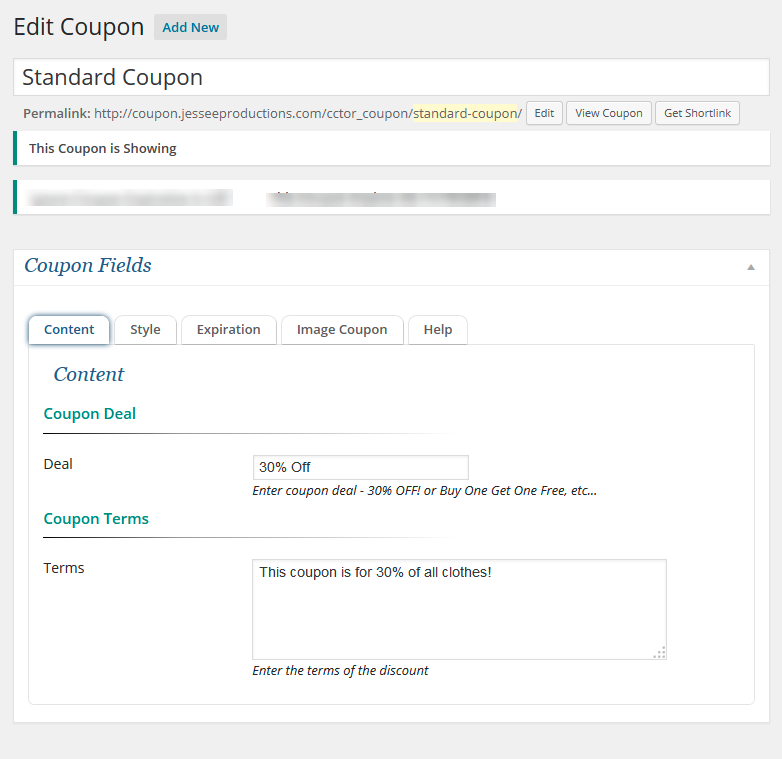 Features
Extensive Coupon template library
Add custom links to your discount coupon
Set expiration dates on the coupon
Add attractive borders
Lets you to create coupons using shortcodes
Add featured coupon discount Popups
Pricing
$34/ year – Starter License
$99/ year – Business License
$299/ year – Unlimited License
4. WooCommerce Smart Coupons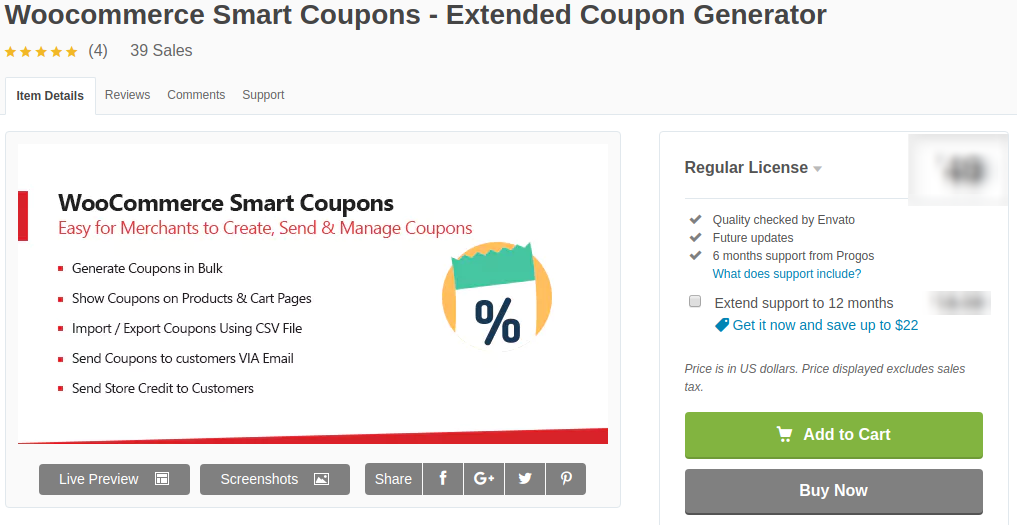 Smart Coupons is a coupon management plugin to create, send and manage WooCommerce discount codes generator. Importing and exporting of the bulk coupon codes to CSV is possible. The WooCommerce coupon system allows you to upload bulk coupons & display coupon codes in the product and cart pages of your online store as well.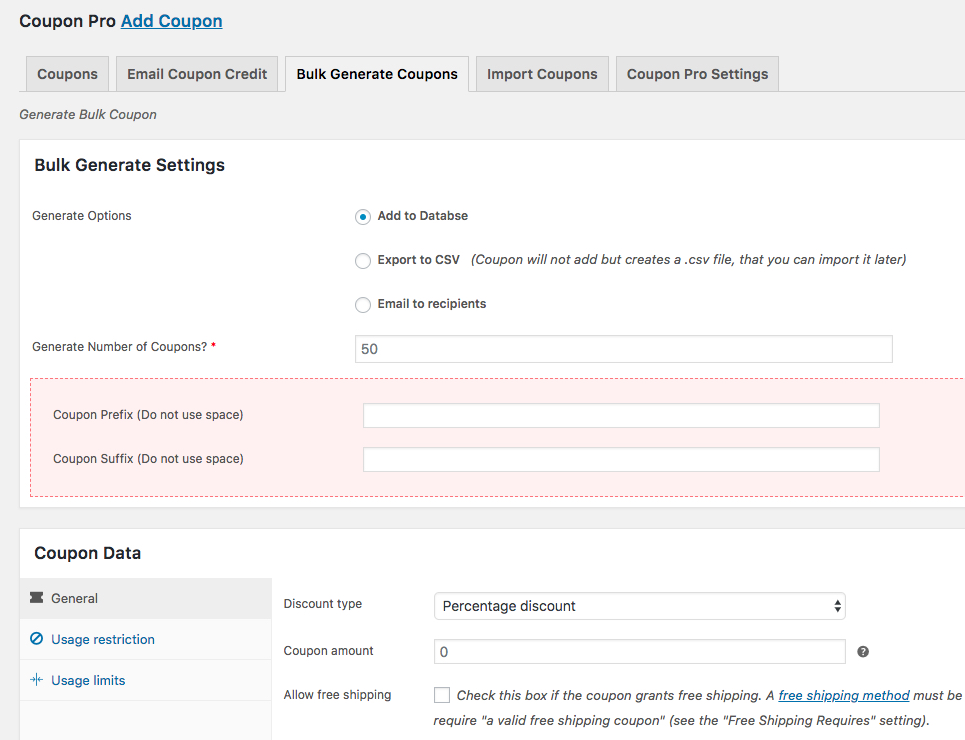 Features
Generate WooCommerce coupons in bulk
Share coupons to customers via emails
Show coupons on product page & cart page
Pricing
$49/ year- Regular license price
5. Coupon Generator for WooCommerce

Coupon generator is the WP coupon plugin that allows to generate unlimited coupons and vouchers. You can create fixed cart, fixed percentage and product based discounts.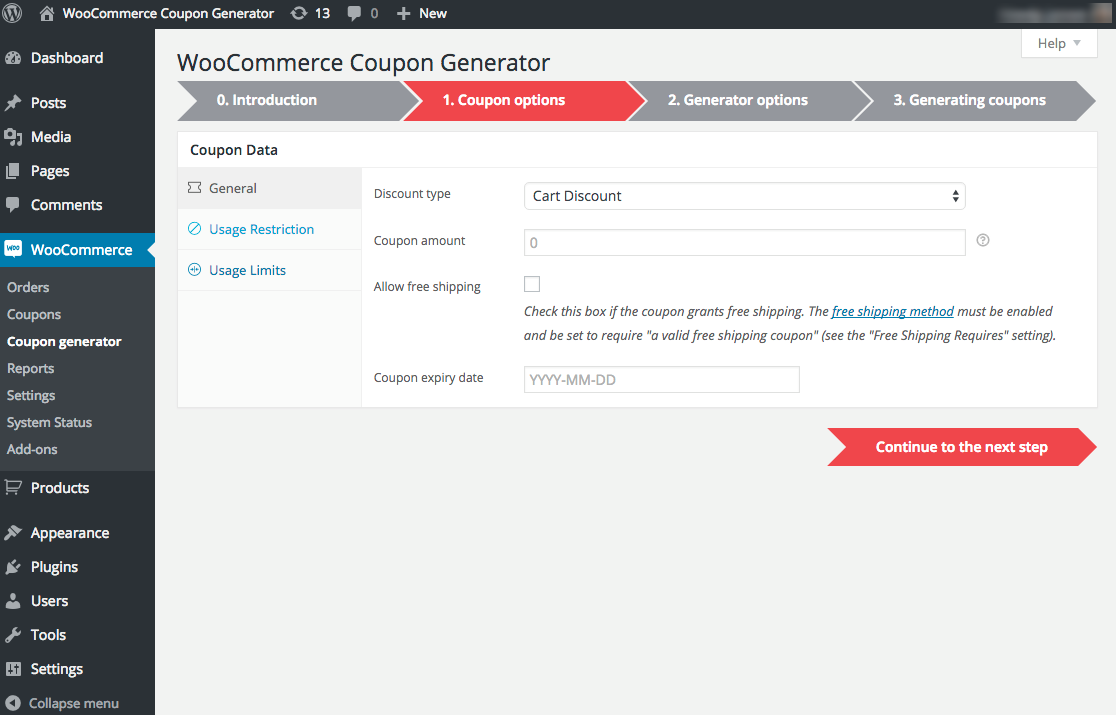 Features
Create unlimited coupon codes
Set expiry date for coupons
Restrict coupon usage per user and coupon
Set minimum and maximum spend
Coupon generator is FREE
Limitation
The plugin is not tested with the latest versions of WP. Hence there could be some WP compatible issues with the WooCommerce coupon generator plugins.
Now, it's all left to you to pick your WooCommerce coupon plugin. Get to know the reason why you use coupons.
Is it about lead generation or retaining customers?
Choose the plugin wisely.
Cheers!