Are you looking for the best WooCommerce discount plugin? Here is a list of the best WooCommerce Dynamic Pricing and Discounts plugin for your store based on our extensive research.
Offering discounts in your WooCommerce store is the easiest way to increase sales. But managing discounts in WooCommerce can be complicated unless you have the best discount plugin for WooCommerce.
The market has changed. To stay in the race for sales, you need a WooCommerce discount plugin that can create various discount rules & dynamic pricing on the go. Luckily, WooCommerce has the right tool in its inventory.
We've compiled a list of the best discount plugins for WooCommerce that can skyrocket your sales. Gear up to create the best dynamic pricing and discount rules that suit your store and boost conversions using these plugins.
What is a WooCommerce discount plugin?
WooCommerce discount plugin is a tool that lets you create a plethora of discount rules and dynamic pricing for your online store. These tools will help you create dynamic pricing and discount rules in your WooCommerce store faster.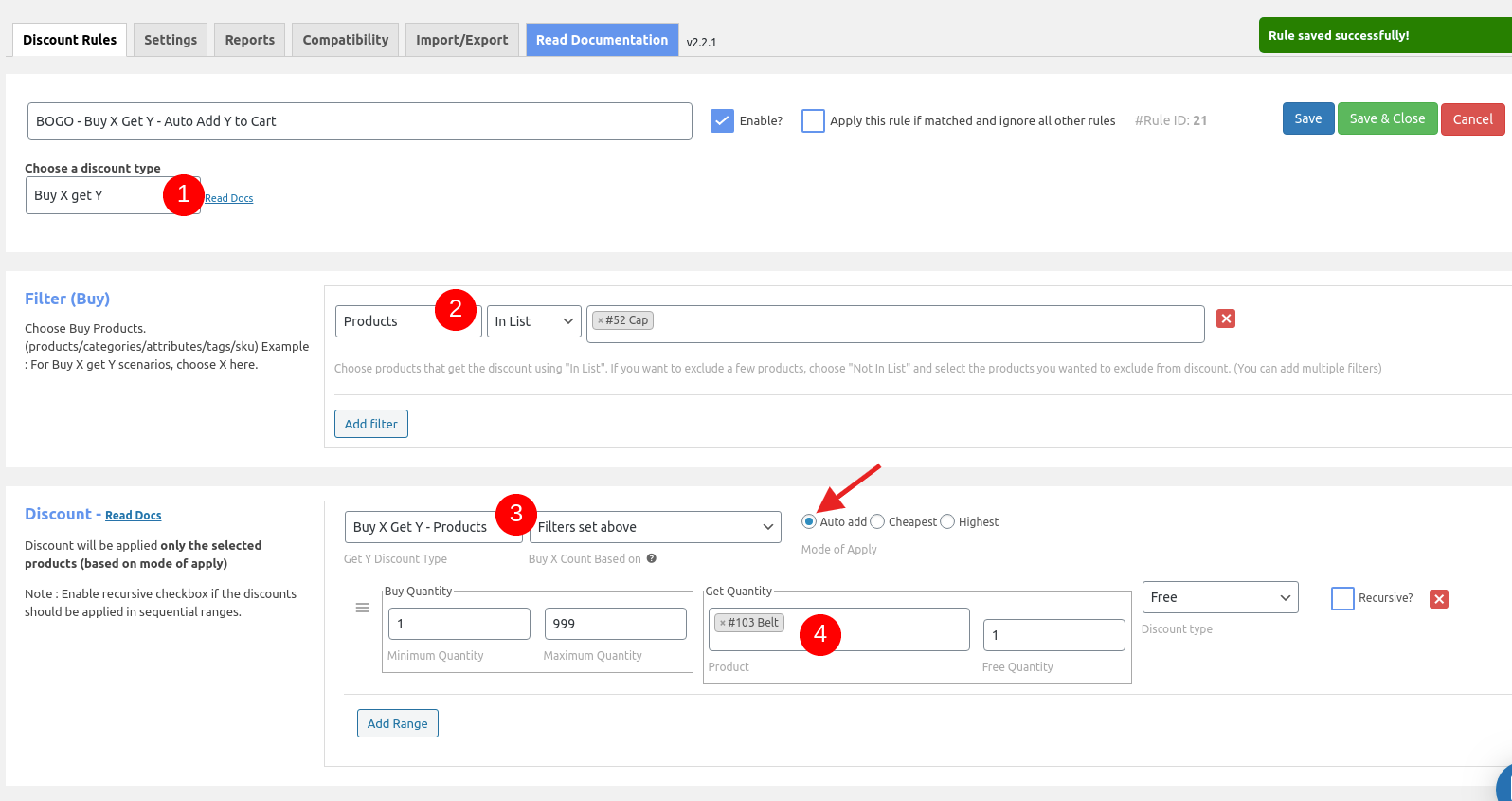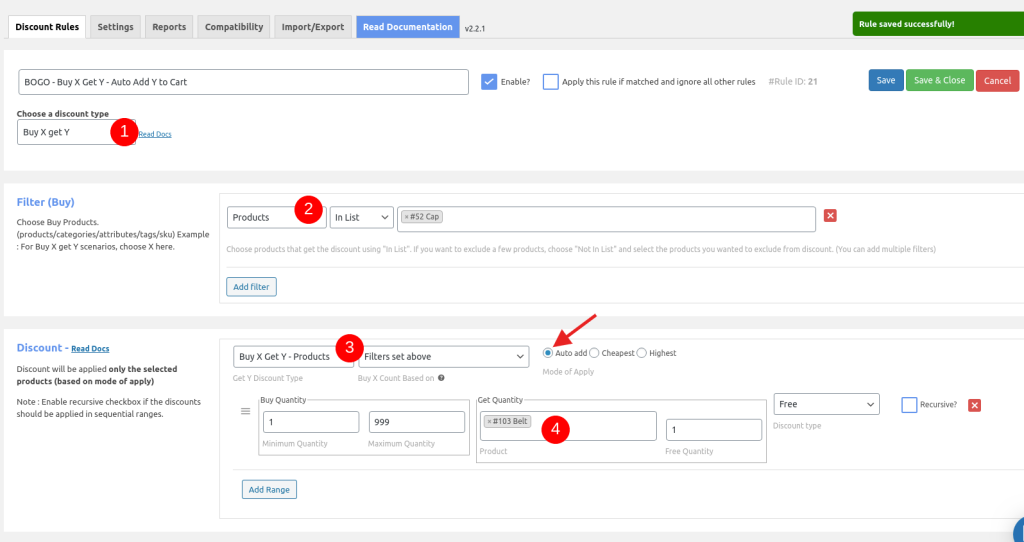 The competition is vast; customer demands have gotten higher. To satisfy them and to stay relevant in the competition, you need to make use of the best discount plugin for WooCommerce.
You should find a plugin that lets you create a Storewide global discount, BOGO discount, User-role based discounts, Cart & Product based discounts, Customer-specific discounts & more.
We know you might be wondering where to find the best discount plugin for WooCommerce. Well, worry no more; we've listed the best WooCommerce discount plugins that can do it all for your store.
Best Discount Plugins for WooCommerce
Create over 100+ WooCommerce dynamic pricing and discount rules in your store using Discount rules for WooCommerce. From Storewide discounts, Bulk discounts, Percentage discounts, User roled based discounts, Order total discounts, Tiered pricing discounts, Purchase history-based discounts, Cart discounts to personalized customer-specific discounts you can do it all with the best discount plugin for WooCommerce.
Discount Rules for WooCommerce also lets you create discounts based on flexible conditions like cart total, shipping address, category combination, product combination, payment method & more.
It is one of the most popular and well-performing discount sale plugins for WooCommerce, with over 90000+ active installs. Packed with all the necessary features to help you create the best shopping experience for customers & increase sales.
Yes, you can argue there are many WooCommerce discount plugins in the market. But what makes this the best discount plugin for WooCommerce is the top-class customer support you get while using this plugin.
Create WooCommerce dynamic pricing and discounts in 3 simple steps. Example: 10% off on all products in the store
Percentage discounts for all your products or products in specific category. Example: Get 20% discount on all products or from Men's clothing.
Bulk discounts. The discount gets applied based on the quantity purchased.

Example:
Buy 1-5 products and get 10% off.
Buy 6-10 products and get 15% off.
Cart discounts. Example: Spend over $100 and get 5% discount.
WooCommerce coupons can be created and associated with the discounts at your store.
Buy One Get One Free offers.
Bundled Offer (3 for $10 deals).
Tiered pricing discounts.
Shipping discounts based on specific country/city/state/zipcode can be configured.
WooCommerce free shipping can be offered with this plugin.
Conditional discounts for WooCommerce.
Product dependant discounts / related product discounts – Buy Product A and get 20% discount on Product B.
Buy X product and get Y at a discount. Example: Buy a T-shirt and get a cap at 50% discount.
Product variants-based discounts.
You can give Buy One get One free discount in various combinations.
User role based discounts (Example: 5% discount for wholesale customers).
Multiple, advanced discounts.
Product-specific discounts, special offers, and more.
Can include/exclude products on the sales page for discounts.
Various methods to display upcoming and ongoing discounts.
Show applied discounts in cart and checkout pages.
2) Pricing Deals for WooCommerce
Pricing Deals for Woocommmerce is a versatile discount plugin for WooCommerce. It offers many woocommerce pricing options and a whole array of options to provide discounts on your woocommerce store. You can create and award discounts quickly and also advertise the offer on your eCommerce website.
What makes Pricing Deals for WooCommerce unique is that you can create both Dynamic cart pricing discounts and Catalog price(wholesale) discounts. Easily create wholesale pricing, category pricing, pricing tiers and dynamic pricing.
Create bulk discounts, buy 1 get 1 deal, group pricing, and product variation pricing in your online store. Using shortcodes, the plugin can display the deals on your website.
Deals can also be scheduled with a start and end time and displayed anywhere on your site.
Offer a variety of deals like simple discounts, BOGO deals & role-based pricing
Your site can be used to display the deals.
Manage product visibility.
A wide range of discount options and the ability to set a maximum limit.
Schedules deal with a specific time period
3) WooCommerce Bulk Discount
Woocommerce Bulk Discount app helps you create woocommerce discounts based on the number of items the user has planned to purchase. If a customer orders more than 10 items you can fix a percentage of discount that can be availed. You can also deduct a specific monetary value from the total based on the order quantities.
Discounts can be applied to products both individually and globally.
You can set discounts by percentage, flat rates off, or fixed discounts.
Discounts can be displayed at various locations like checkout page, invoices and more.
Coupon based bulk discounts can also be configured if required.
Though the plugin comes with good functionality, the last update for the plugin was made two years ago. This WooCommerce sales plugin will be a good start If you are trying to offer simple bulk discounts in your WooCommerce store.
Displaying discount on the checkout page is a great tactic as it persuades customers to purchase the product. With this plugin, you display discounts on the product page and checkout page.
4) WooCommerce Advanced Discounts
This is another simple WooCommerce discount plugin that lets you introduce percentage based discounts and fixed rate discounts in your store. There are both free and paid versions available for this plugin and that is what makes this one of best discount plugins for WooCommerce.
The free version lets you assign discounts based on customer role, sub-total, item count, and the products in the cart. You can also set bulk discount rules in your eCommerce store.
The pro version lets you set newsletter-based discounts (discounts for subscribers), quantity based discounts, and group pricing options.
The pro version also lets you issue discounts to users who are part of your online social networks, in a particular country, or even if they are using a particular payment method.
BOGO deals, affiliate discounts, shipping-based discounts can be easily configured using the pro version of the plugin.
If you want to minimize cart abandonment then this is one of the best discount plugins for WooCommerce you must have in your store. You can offer discounts based on shopping details and this will reduce cart abandonment.
5) WooCommerce Dynamic Pricing and Discounts
The last but a pretty good one on our list is WooCommerce Dynamic Pricing plugin. This WooCommerce cart discount plugin lets you apply discounts to listed and unlisted products, listed and unlisted product categories, listed and unlisted customer roles and listed and unlisted customers. Discounts can be applied on the sub-total, cart item count, quantity sum, and also according to customer details.
Create any pricing discount rule and control which rules are applied first using the rule editor.
Any time of pricing methods and conditions can be equipped to any discount strategy.
Supports percentage discounts, fixed discounts and price discounts.
Which discount plugin for WooCommerce is best for your store?
Alright, we've seen the best discount plugins for WooCommerce. Each plugin has unique features and differs from one another in a majority of ways. But how will you decide which WooCommerce discount plugin will fit your store better?
You need a plugin that has flexible features and it must be easy to use with a simple interface and you should be able to access it without any coding knowledge.
One plugin that fits this criteria is Discount Rules for WooCommerce and that is why it is a prominent discount plugin with 90000+ installs which is higher than the others.
Discount Rules for WooCommerce is a flexible tool that can fit any type of eCommerce store, small or big, it doesn't matter. Launch multiple discount campaigns on the go using this best discount plugin for WooCommerce & skyrocket sales.
Wrapping Up
Offering discounts in your WooCommerce store is the best way to surge your sales. But to do that effectively, you need to have the best discount plugin for WooCommerce that can help you run a discount campaign seamlessly.
To help you out, we listed some of the best discount plugins for WooCommerce with which you can create dynamic pricing & discount rules on the go. Make use of this plugin, stay relevant in the market & move ahead of the competitors by offering the best discounts.
Happy Discounting!